Garage Doors in Margate and Kent
Our range of Hörmann garage doors are unbeatable when it comes to performance and quality. They look fantastic, adding to the beauty of any home, and this is combined with state of the art functions.
Our entire range offers superb versatility and will be the perfect solution for any home.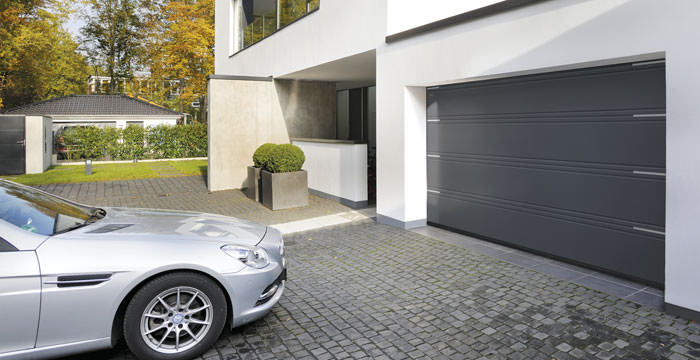 Sectional Garage Doors
Hörmann's elegant automatic sectional doors open vertically, providing you with more space both inside and in front of the garage.
The added benefit of choosing a sectional garage door is that they fit anywhere.
Whether your garage opening is rectangular or chamfered, or if it has a segmental or Norman arch the sectional garage door can be adapted to fit. These fabulous doors are made in standard sizes, so there will be no issues should you ever wish to replace them.


Up and Over Garage Doors
The up and over garage door is one of the most popular choices due to its traditional appearance. It can be adapted to suit any sized garage and offers impeccable quality and long lasting performance.
You can customise your garage door so that it will blend in with your home, so that it ties in with the style of your property.

Roller Garage Doors
The RollMatic garage door from Hörmann maximises the space available to you both in front of and inside the garage. You can drive directly up to the door for parking and the ceiling area of the garage remains available, giving you more storage space.
These fantastic garage doors are made using high-quality corrosion-free aluminium, and the RollMatic door profile is installed with Hörmann operator technology as standard.
One of the many practical design features is that the operator is located outside the support bracket for trouble-free maintenance. You will appreciate the quiet start and stop of the RollMatic door, giving you a smooth operation.

Side Sliding Garage Doors
The beauty of the side sliding garage door is that it gives you quick access to your garage. You don't need to open the door fully should you not want to, so you can nip in and out in no time.
The benefits of this are brilliant. The practical design also gives you additional storage space across the ceiling of your garage, as the door slides open against the wall, which is ideal if you have bulky items that need more space.
These stunning garage doors have a unique design, which means that the side sliding sectional door can also be used in difficult fitting situations such as when your garage has a sloped roof.

Additional Benefits
All our garage doors are fitted with the latest security features and locking mechanisms, meaning that you can be confident that they will be secure against any intruders. These beautiful garage doors offer a robust and strong barrier against physical attacks, so your property will be kept safe.
One of the greatest benefits of choosing a Hörmann garage door, is the thermal efficiency. Designed so that heat loss is minimised, these doors are particularly practical when the garage is attached to the property and thermal efficiency becomes a priority.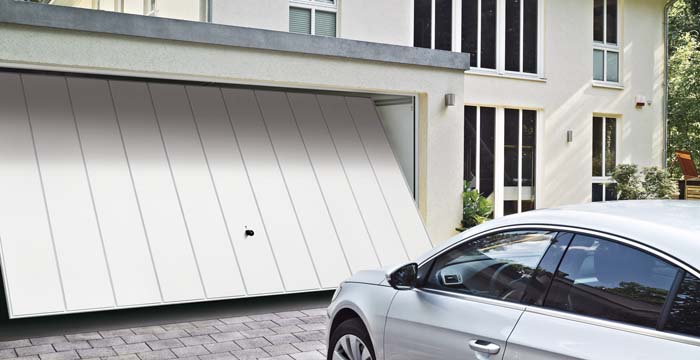 Garage Door Prices in Margate and Kent
We strive to offer the very best garage door prices to customers in Kent.
You can contact us, and our team will guide you through the options available to you and provide you with a personalised and free, no obligation quote.