Spectacular uPVC Swing and Slide Doors in Margate and Kent
Our New Wave Swing and Slide doors from Deceuninck feature ground breaking design and engineering. They are the most revolutionary bi-fold doors available on the market, offering exceptional beauty combined with outstanding performance to customers in Margate, Kent, Canterbury, Herne Bay, Westgate-on-Sea, Broadstairs, Whitstable, Ramsgate & Chestfield.
Each of the panels operates independently, so no connecting hardware is visible, enhancing the overall appearance of these stunning double glazed bi-fold doors. The only evident hardware is on the main door, as this 'master' door is hinged either on the left hand side, on the right, or on both sides should you prefer to configure it that way.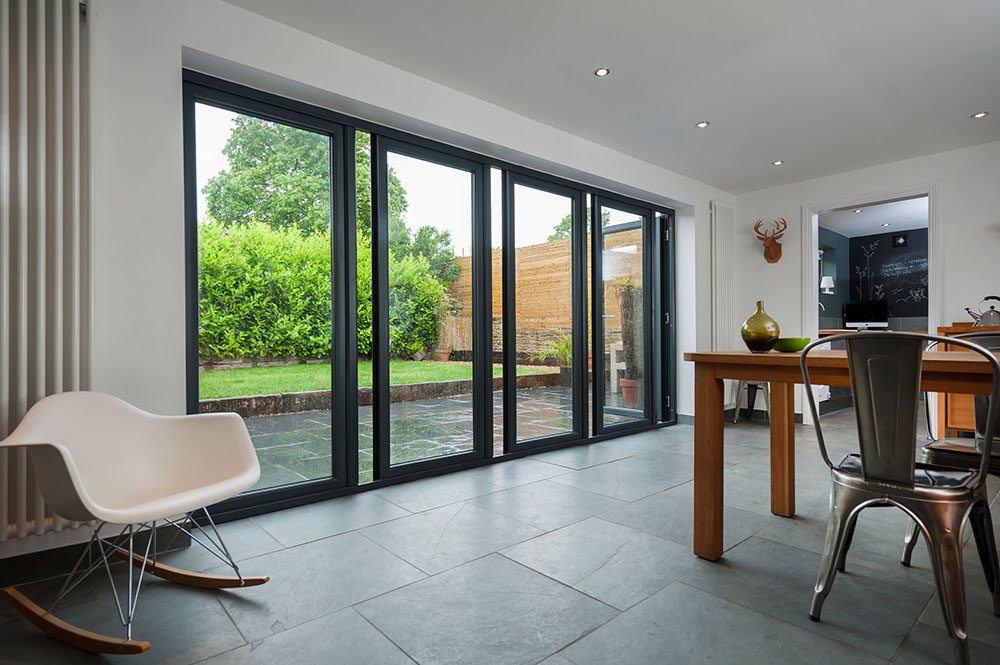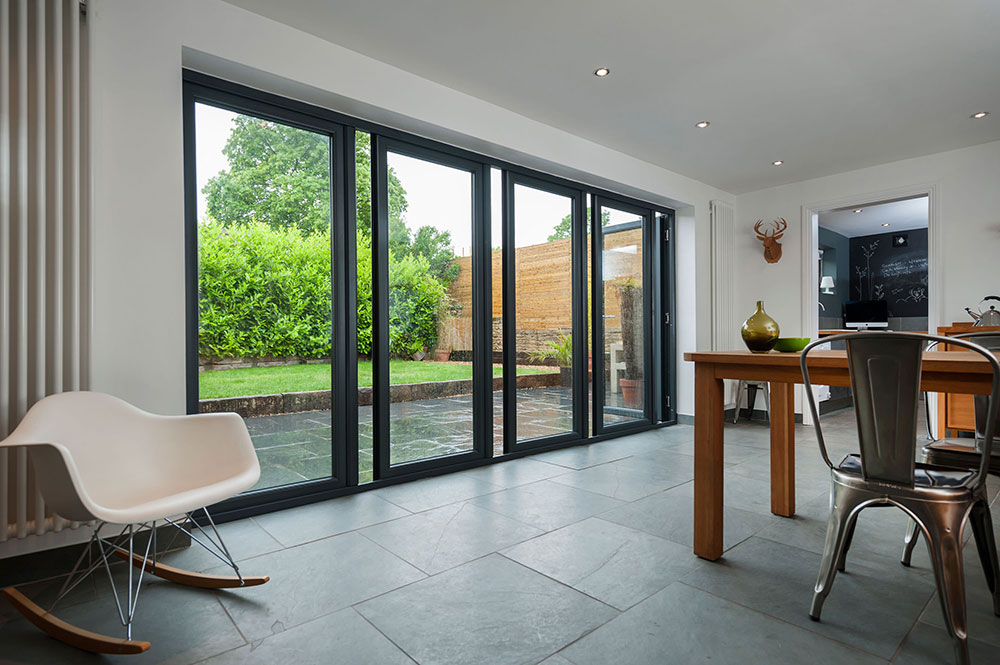 Unique and Revolutionary
Our Swing and Slide doors are completely unique, as their innovative design means that they will never intrude on your patio space or living space.
The New Wave Swing and Slide door from Deceuninck has been hailed as the evolution from uPVC sliding patio and bi-folding doors.
Created by Anglo-American designers, then fabricated in the UK, these spectacular doors feature exclusive Magnaline hardware.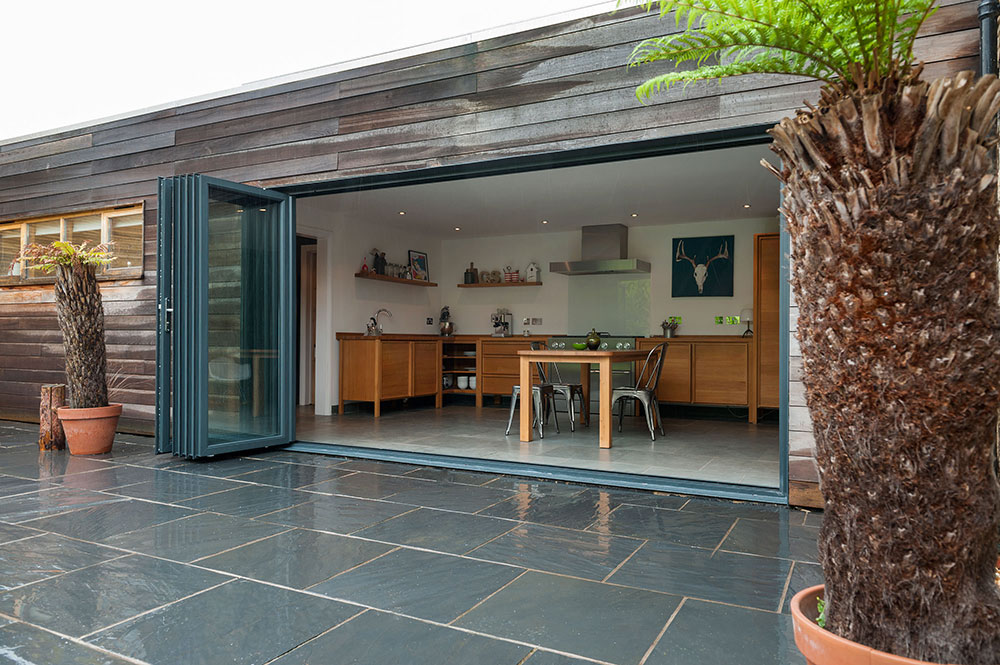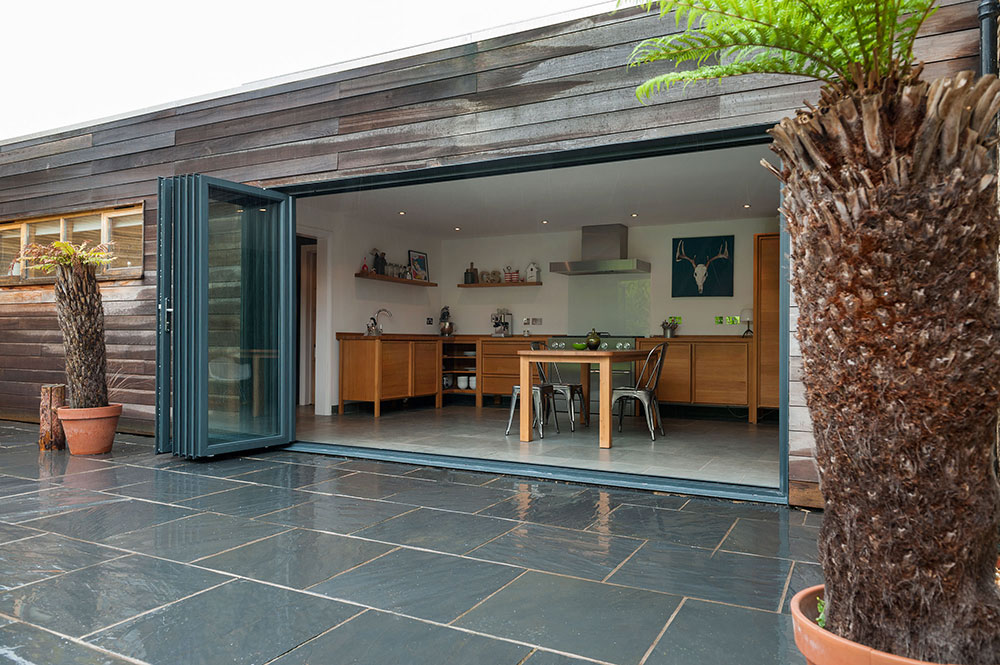 Versatile Design
Our amazing multi-pane patio door will transform and enhance the space you have available. Offering incredible versatility, the Swing and Slide door can be operated independently for easy access to ventilation or stacked neatly to one side, opening up an entire wall.
Our beautiful bi-fold doors will create a spectacular space from an ordinary room. These state of the art doors will expand the available space while providing a stunning and streamlined appearance.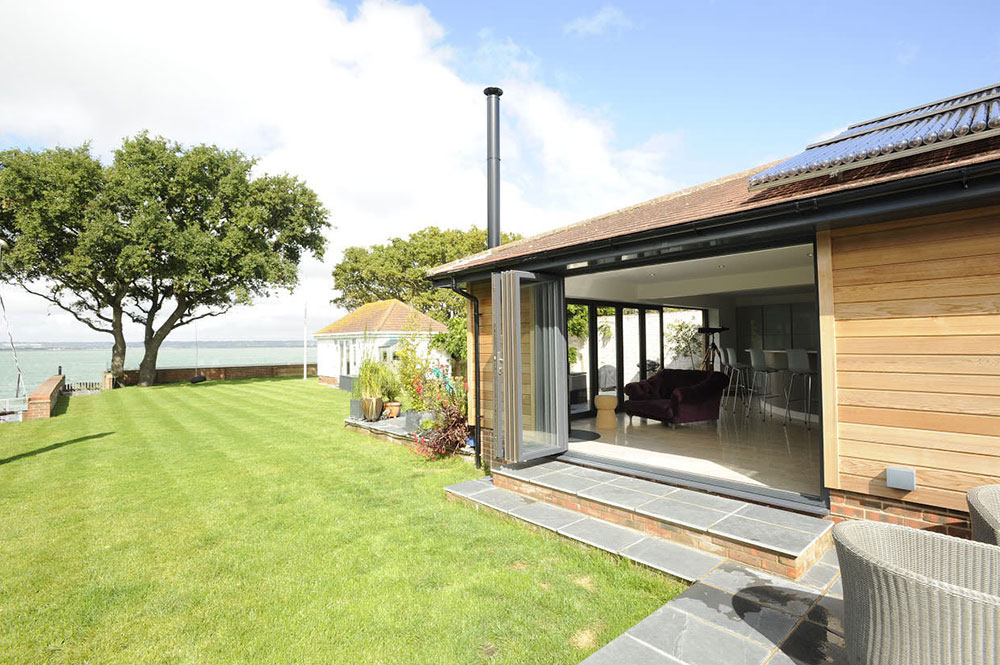 Enlarge Your Living Space
Enlarge your living space with our fabulous Swing and Slide doors, they are the ideal solution for opening up spaces between rooms within your home as well as between home and garden or conservatory.
The beauty of the Swing and Slide door is that it does not take up additional space when opening or closing. Its exceptional functionality means that any part of the door can be opened for instant ventilation or access.
Sleek and Flawless Finish
When your Swing and Slide door is fully closed, the panels interlock using a top-to-bottom concealed locking system. This provides a sleek and flawless finish while creating a robust and secure wall. The end result is a simply stunning, thermally efficient and highly secure viewing area.
Whatever your tastes, or the style of your home, our amazing Swing and Slide doors can be tailored to suit, as they come in an impressive array of colours and finishes. The choice is extensive, so you are sure to find the right look for you and your home.
uPVC Swing and Slide Doors prices in Margate and Kent
Our range of revolutionary sliding doors are available at incredibly competitive prices.
We offer a free, no obligation quote, so please contact us and our highly trained and helpful customer services team will be able to guide you through your options and give you a tailored and reasonable sliding doors price.