Double Glazing Kent
30th January 2017

Double Glazing Kent
In the past, many people assumed that double glazing meant bright white uPVC for your Kent home. However, by choosing Omega, you can enhance your property with our impressive range of double glazing that will complement the style of your property.
Here at Omega Home, we offer an extensive variety of double glazing to our customers, ensuring that every homeowner can achieve the perfect combination of style, design, performance and budget. We offer quality products such as high-performance windows, secure doors, conservatories and conservatory roofs that will improve your home.
Our superior range of double glazing is highly regarded as it meets exceptional standards in all areas. We've written a brief overview of the options we offer so that you can get an introduction to our amazing range of double glazing, giving you inspiration for your home improvements.
Windows
We manufacture our windows using the latest technology, offering both double and triple glazing varieties. Our windows are made to be seamlessly installed into your home, providing a classy look with modern benefits. With thermal efficiency, security and customisable options amongst some of the benefits, why not get a new window installed today in your Kent home.
We install the following windows into properties across the county:
We also offer our customers secondary glazing, triple glazing and double glazing repairs.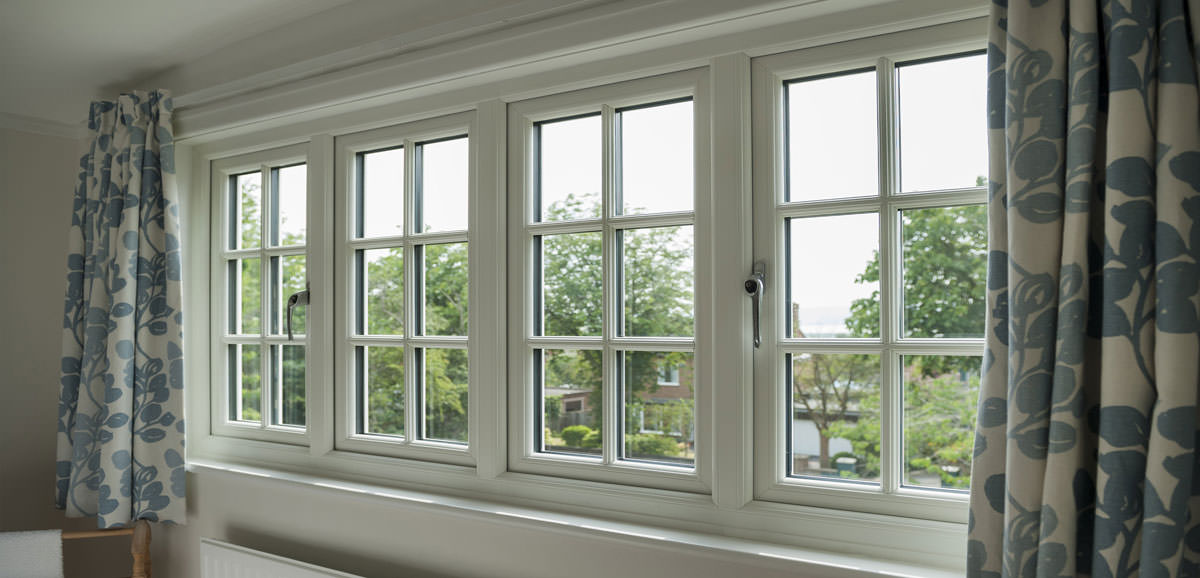 Doors
A new door for your Kent home has to bring with it the latest in secure technology and stand strong against modern-day burglary methods. That's why we use the latest technology when manufacturing our doors, giving the homeowner complete peace of mind that their property will be safe. The frame of the door, as well as the double glazing within it, will provide a strong barrier against any uninvited visitors. We offer the following uPVC, composite and aluminium doors: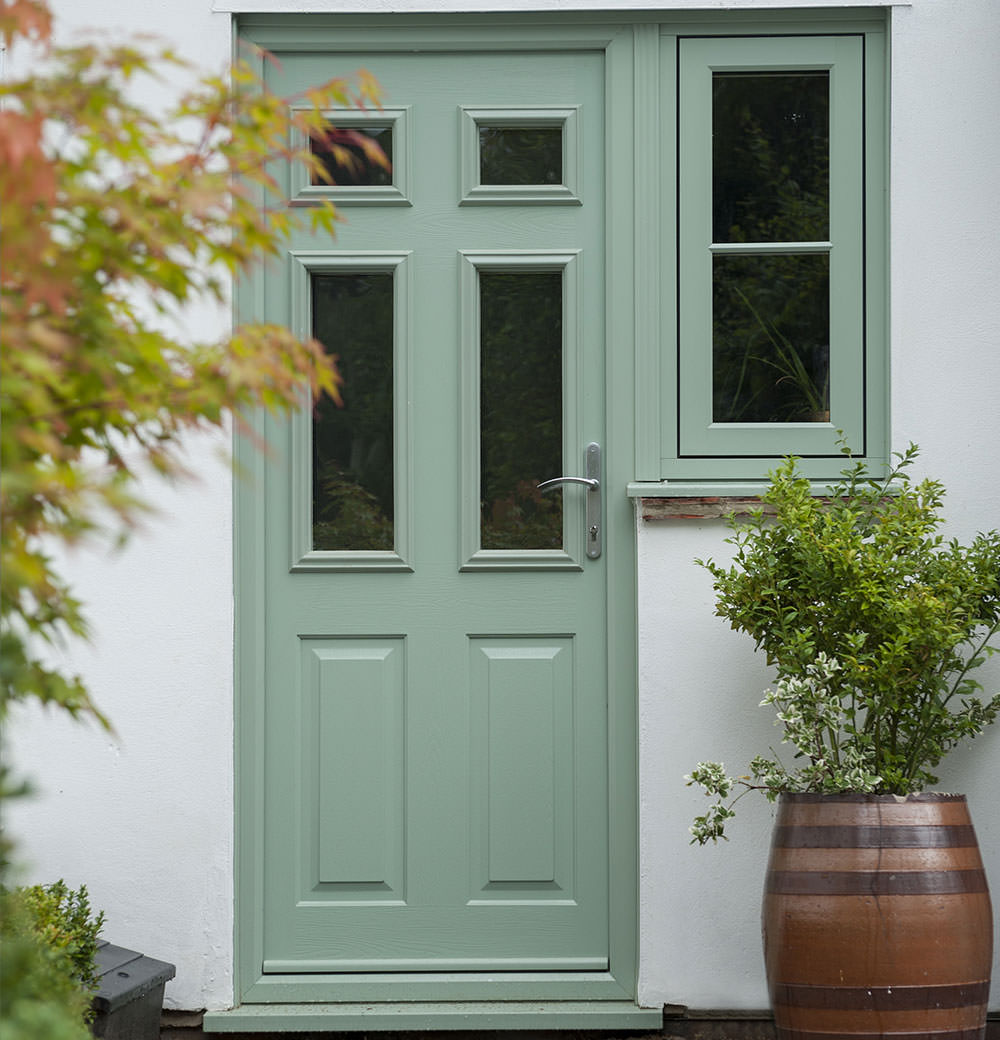 Conservatories
If you want to extend the horizons of your home or have some extra space, then a new conservatory may be for you. In our uPVC Conservatories range, we currently install Victorian and Edwardian Conservatories, Gable End Conservatories, P-Shaped and T-Shaped Conservatories, Lean-To Conservatories and Tiled Roof Conservatories.
Our conservatories come with the latest in double glazing glass panes, meaning that you can enjoy the sun without the harsh UV rays coming in. They are also thermally efficient, with cold air being kept outside the conservatory and warm air inside. With the gorgeous Kent sunshine pouring in, you may not even need your central heating to heat this space. In the long-term, it could save you money on energy bills.
Customers can also improve their homes through our range of canopies & carports, orangeries and roof lanterns.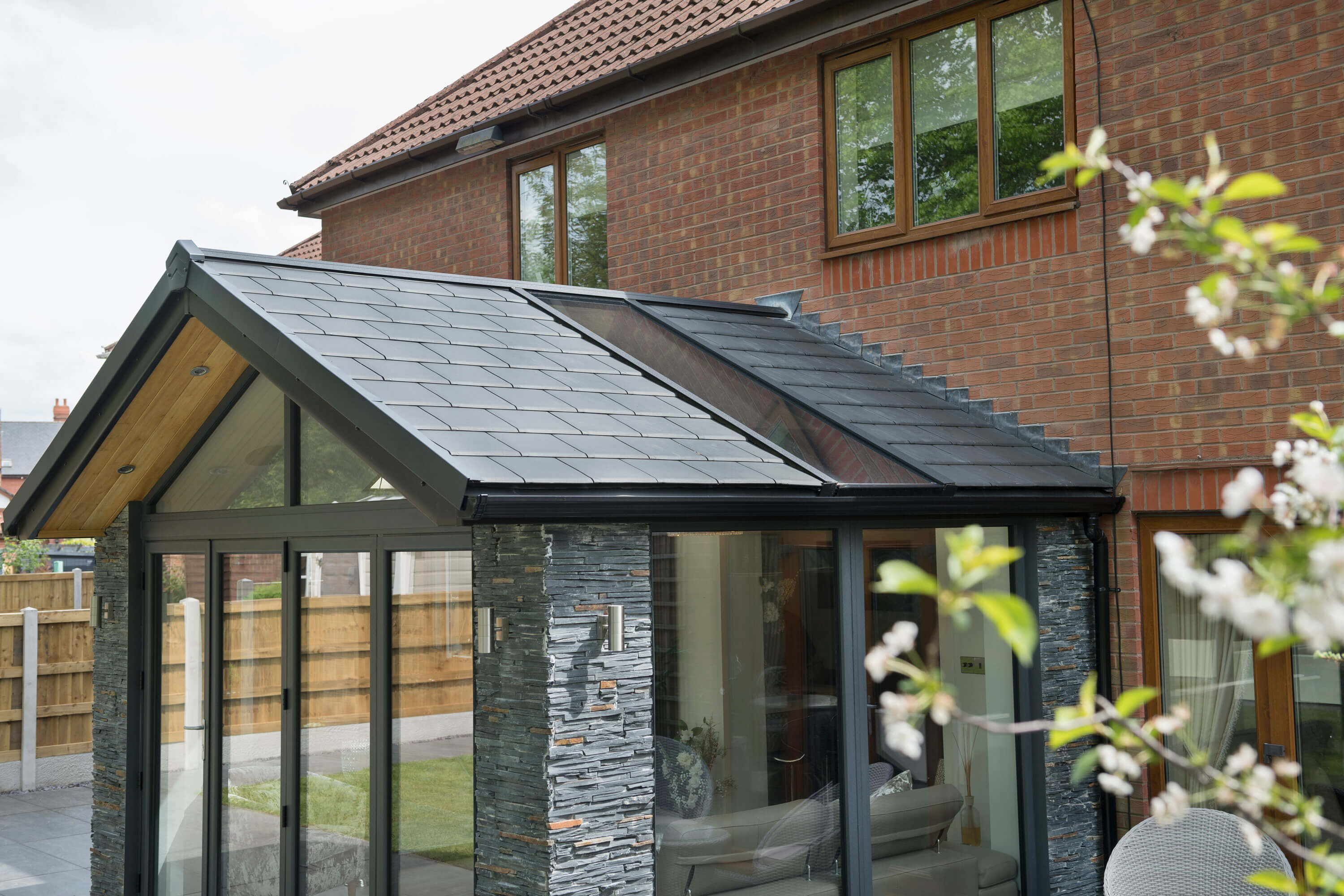 Market-Leading Profiles
By choosing Omega for their double glazing, the Kent homeowner can choose from a range of market-leading profiles. They include:
Deceuninck
We offer a stylish range of Deceuninck windows and doors to customers throughout Kent. The beautiful designs and impressive performance that this range offers is unrivalled by other uPVC windows and doors.
Our Deceuninck products achieve outstanding thermal performance, offering excellent Windows Energy Ratings to keep your home energy efficient.
The uPVC windows and doors are crafted using the very latest technology to ensure that they offer great security, and we then fit our exceptional high-security locks too. You can be confident that your home is completely protected with our double glazing.
The Deceuninck range comes in a variety of styles, and we offer several options for your windows and doors, all of which can be tailored to your specifications, helping you to achieve the perfect aesthetic for your home.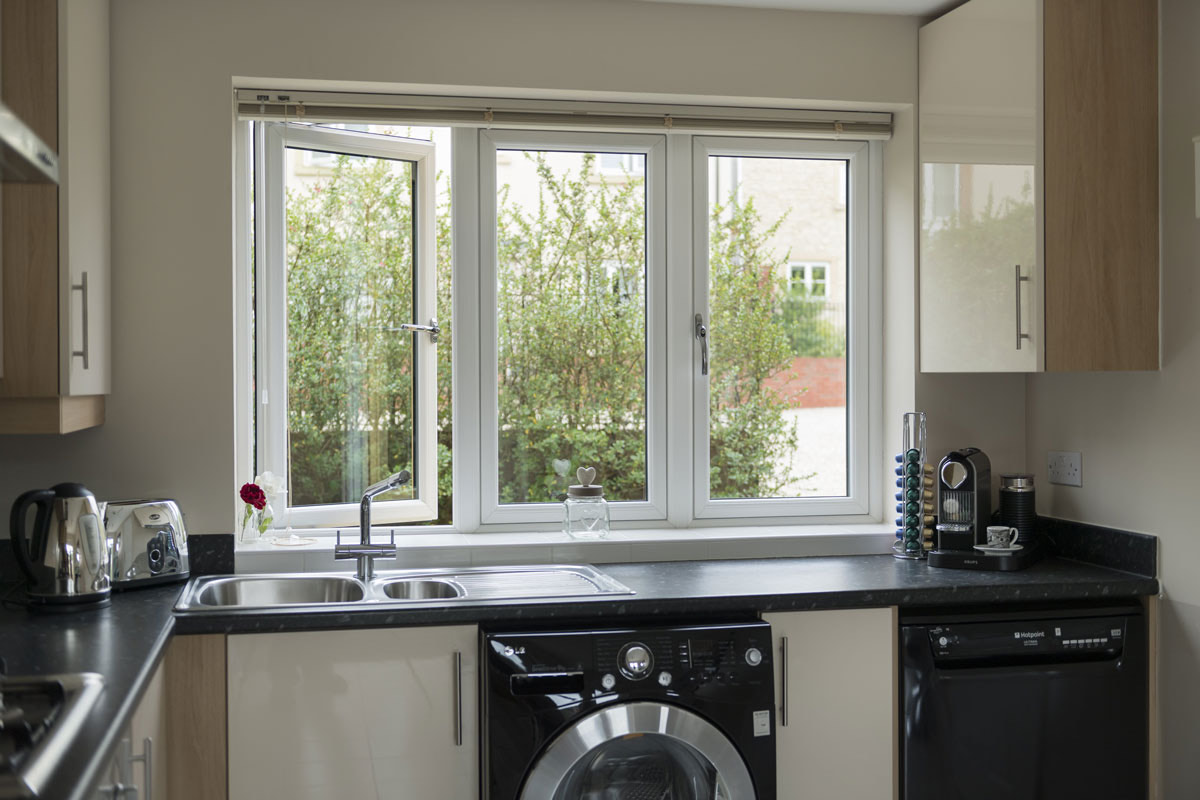 Endurance & DOORCO
The homeowner can choose from two of the best composite door manufacturers in the industry when they choose Omega for their home improvements project. You can choose from the Door Co range with a warm foam core, or the Endurance range with a solid timber core.
Whichever you choose for your double glazing, you will benefit from excellent insulation and superior security.
Our composite doors combine all the style and beauty of timber with cutting edge uPVC developments. They are 15-20% more thermally efficient than timber doors, making them a highly cost-effective, yet authentic, replacement door.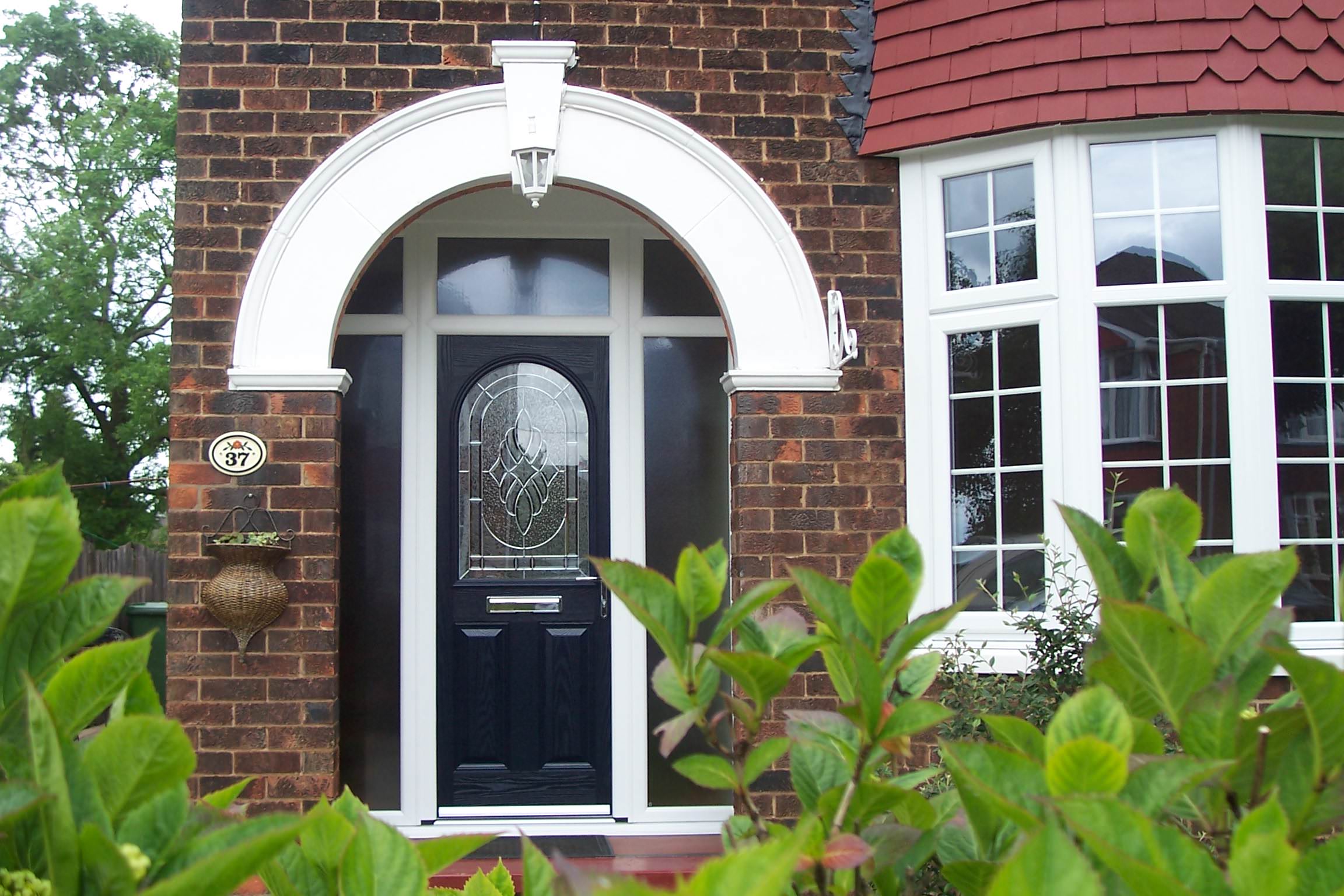 Aluminium Manufacturers
To ensure our the Kent homeowner gets the very best aluminium double glazing, we work with a range of specialist manufacturers for our windows and doors. We offer aluminium double glazing from Origin, Smarts, AluK and Sapa.
Whichever double glazing product you choose, you can count on impressive security and superb thermal performance, as well as stunning style and beautiful finishes.
Our entire range can be customised to meet your needs with the most extensive variety of colour finishes, comprising of almost any shade you can think of. With the stunning slim frames and these beautiful colours, our aluminium double glazing creates a wonderful visual impact.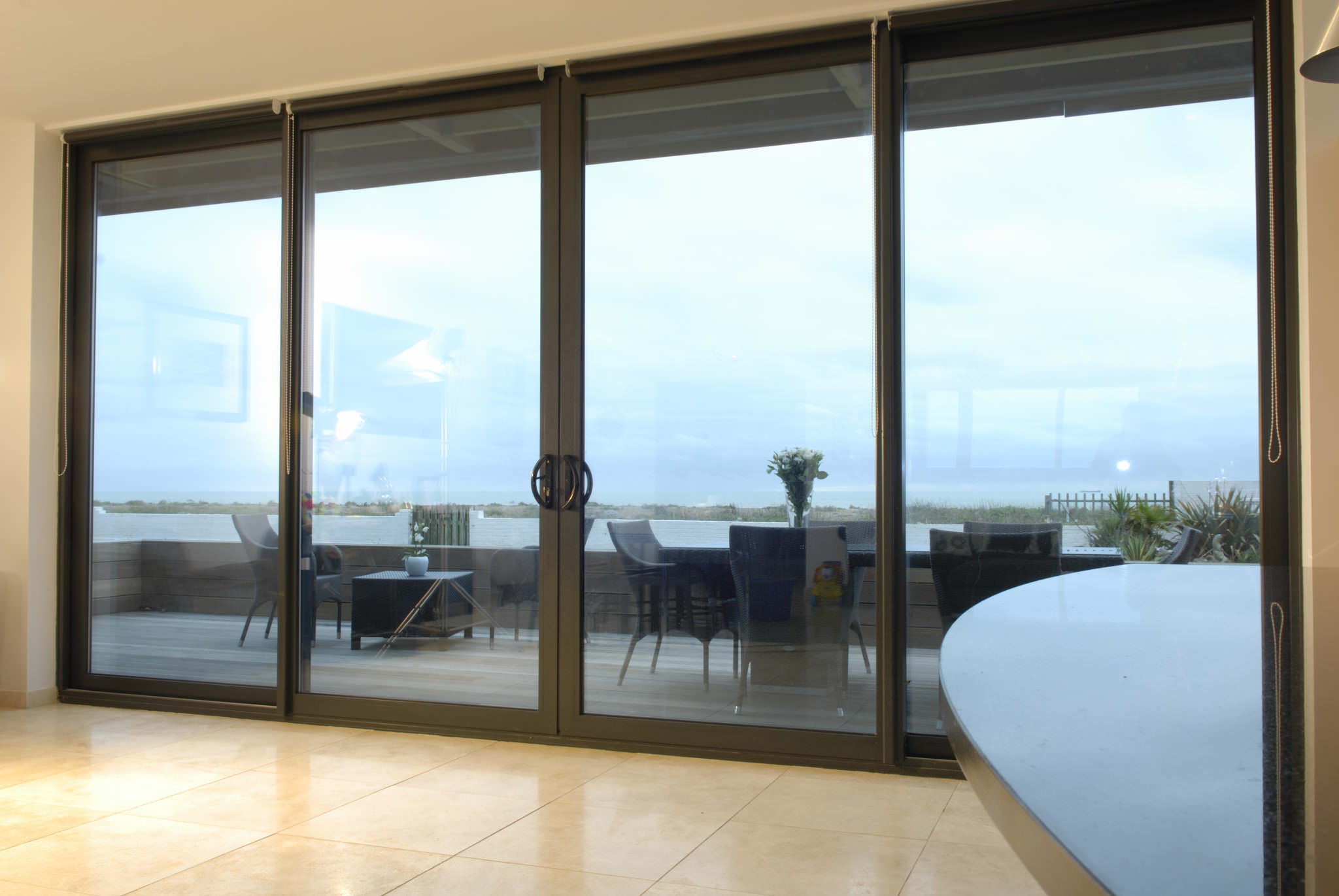 For homeowners who want a more traditional-looking double glazing product, we offer products from these two companies:
Residence 9
For truly luxurious double glazing for your home, the Residence 9 collection is the best choice. It has all the style and beauty of timber thanks to the composite construction, yet is capable of and even exceeds, the performance of uPVC.
You can have a natural and authentic look for your home, making it ideal for period properties and homes in conservation areas. The window and door designs available are traditional, and truly create a stunning, heritage aesthetic.
Our Residence 9 windows and doors are highly insulating, making them fantastic for energy efficiency and for protecting your home from intrusive street noise. You can relax in peace, with a warm and comfortable home, when you choose this premium range of double glazing.
Thanks to the composite construction, Residence 9 double glazing is super strong, and almost impossible to break into. There are many security features unique to these incredible windows and doors however, that make them stand out from the rest.
Styleline Double Glazing
Styleline double glazing is ideal for homes where looks are just as important as performance. This simply exquisite range of windows and doors is a premium double glazing option that combines artistry with technology.
The entire collection is manufactured using a cutting edge process which pushes excess plastic into the joints so that there is a seamless finish that perfectly replicates traditional timber jointing.
This also ensures that Styleline double glazing is highly insulating and superior compared to other uPVC designs when it comes to strength, as it does not require the same steel reinforcing.
Styleline double glazing is a luxurious option for your home improvements.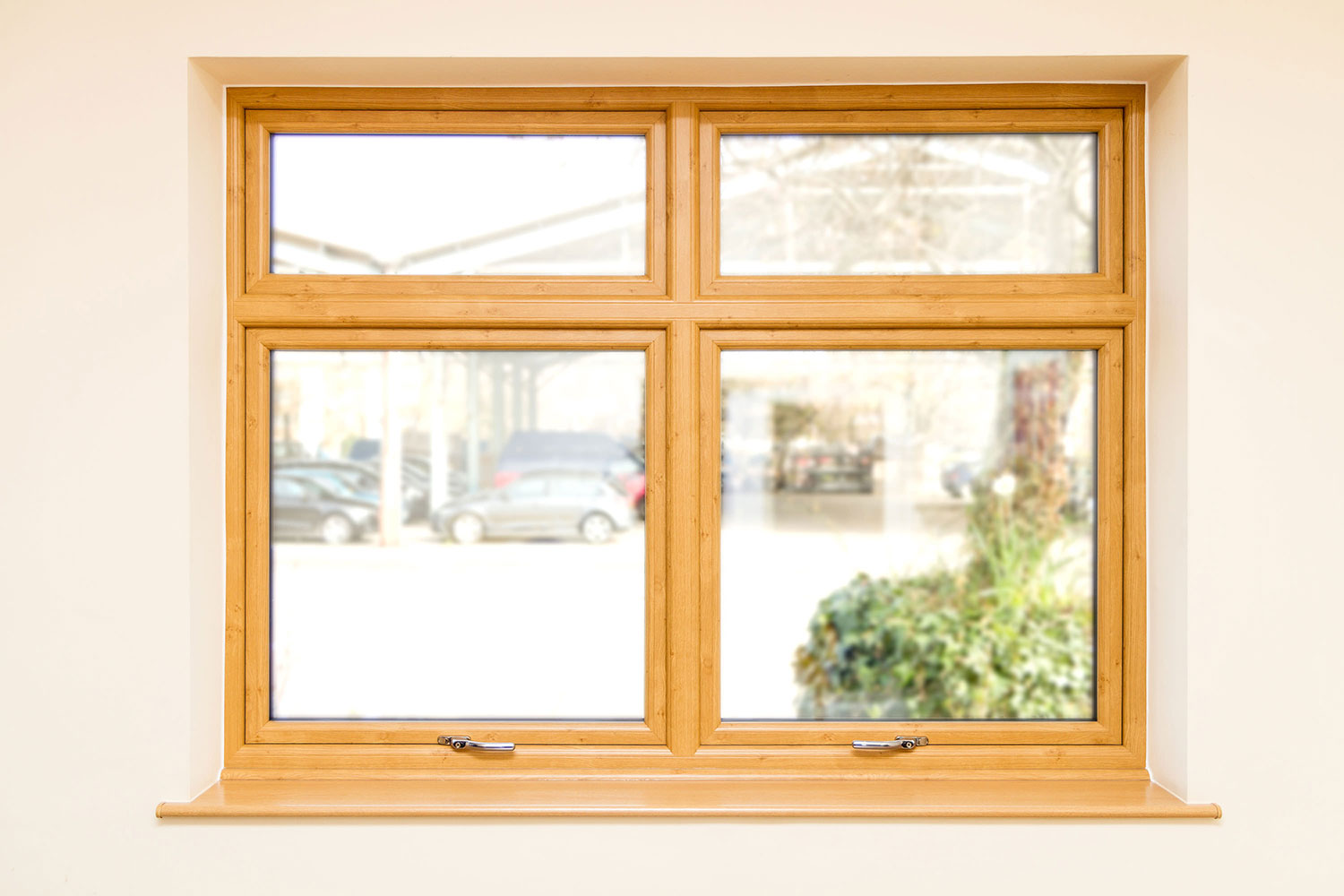 Insurance-Backed Guarantee
When you purchase a new double glazing product for your Kent home, you want to be certain that your product is built to last. That's why at Omega, we give our customers complete peace of mind by offering an insurance-backed guarantee. We use the Home Improvement Protection Guarantee which is valid from 10-years from installation. This will cover you and your deposit during the installation, as well as after the product has been installed.
If in the unlikely event anything goes wrong with your product following the installation, we will endeavour to fix it. If we cease trading before completing the work or afterwards, your guarantee will be safe and the work will be completed by an accredited company. To find out more, head to the Home Improvement Protection website now or call 01359 252 202.
Double Glazing Prices Kent
If you've been inspired to update your Kent home with the latest in double glazing and uPVC technology, then reach out to our team today. You can call us on 01843 299 662or fill out our online contact form.
For those who already know what double glazing product they want, then fill out our online quotation engine. This will give you a bespoke estimate of how much our services will cost with no obligation to book.
If you'd rather speak to one of our specialists in person, you can book an appointment or visit our showroom at 121 Canterbury Road, Westbrook, Margate, Kent.