Stylish Roof Lanterns in Margate and Kent
Here at Omega we offer outstanding roof lanterns to customers in Margate, Kent, Canterbury, Herne Bay, Faversham, Ashford, Kennington, Hythe, Folkestone, Dover and Deal, perfect for your home, conservatory, or extension.
These leading quality roof lanterns are the ultimate way to transform a space with wide apertures to light and stunning overhead features.
Their strong ridge reduces the need for multiple bars, enhancing the glazed areas that allow light to flood your room, and increasing the aesthetic appeal.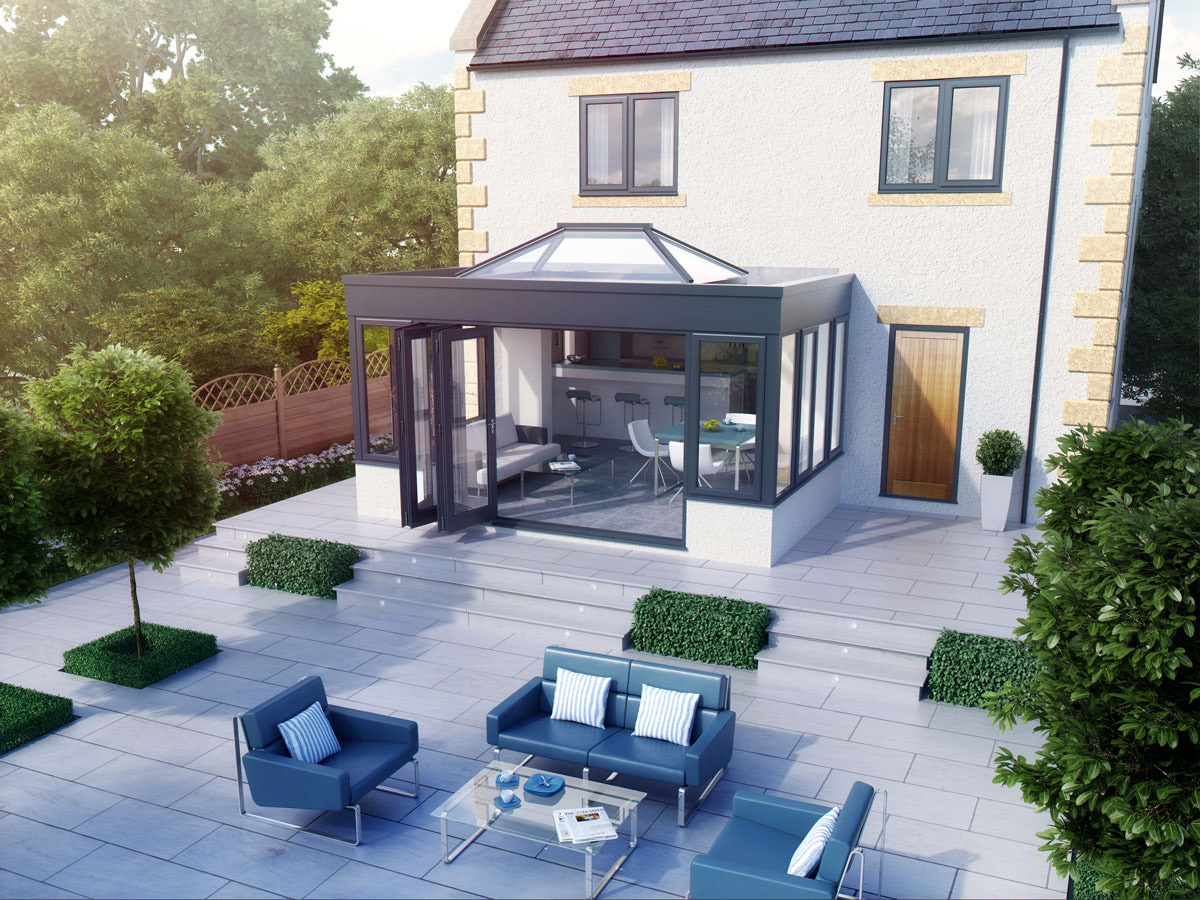 Premium Lantern Roofs
Our uPVC and aluminium roof lanterns are more solid than standard roof lanterns, and our ranges are manufactured by leading providers Atlas, Eurocell and Ultraframe.
Roof lanterns provide more space above you while illuminating the space where you choose to co-exist. We provide a wide range of size configurations to ensure all homeowners can accommodate roof lanterns at their abode.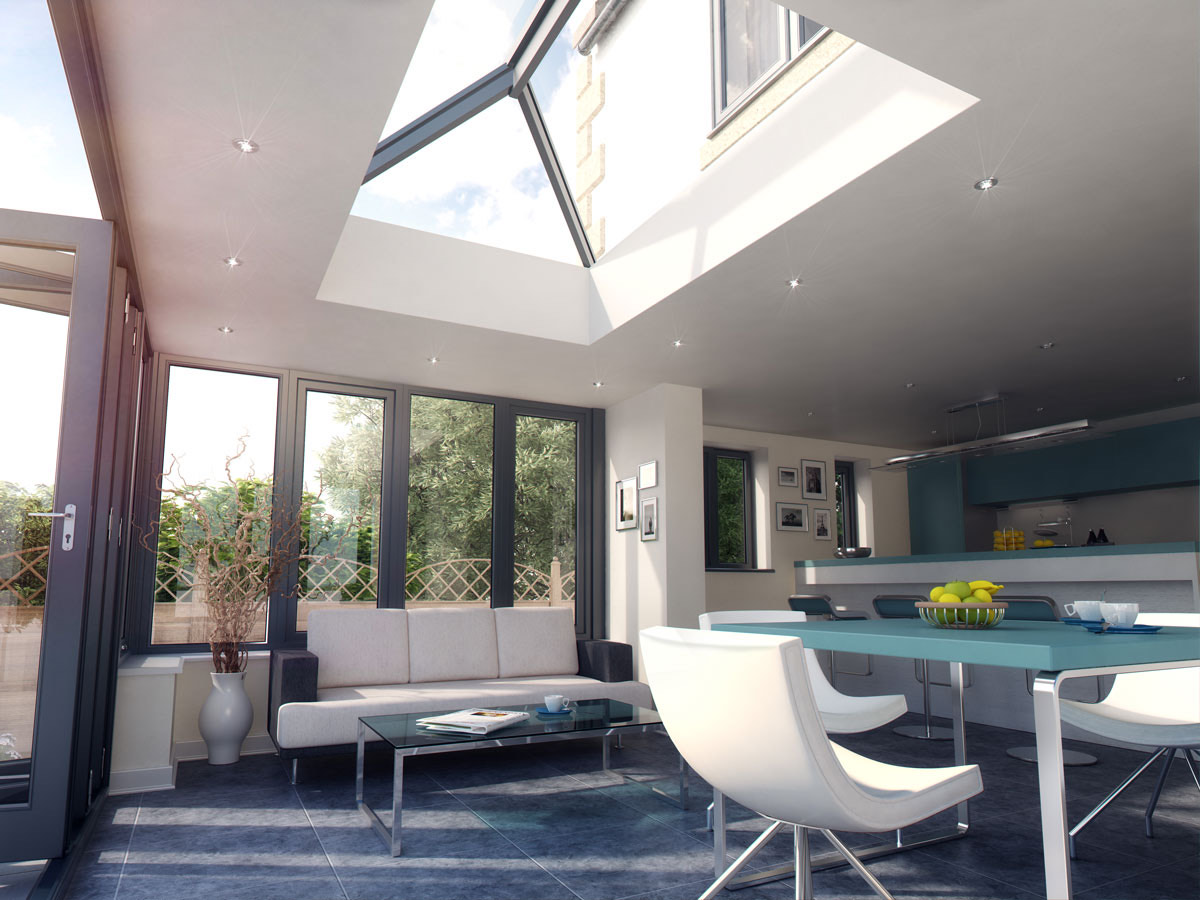 High-Quality Roof Lanterns
Roof lanterns are manufactured using a high-grade profile, offering unique levels of performance. Featuring a very stylish, contemporary roof lantern design, which offers incredible features throughout.
Our roof lanterns are highly durable, offering weatherproof ridges and glazing, and is incredibly low maintenance, suitable for your roof solutions.
These remain beautiful throughout time and offer incredible thermal-efficiency and ventilation, allowing you to control the temperature of your home.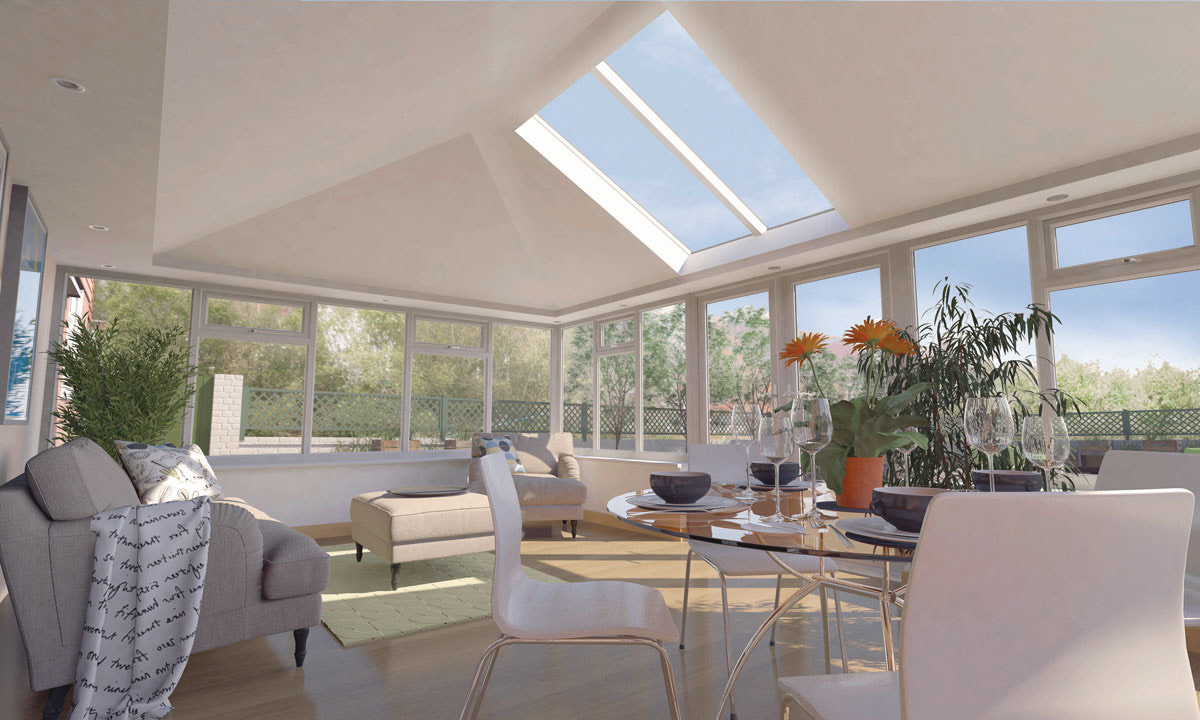 Design Flexibility
Our roof lanterns can be tailored to your specifications, with a variety of materials, glass and frame designs. There are optional accessories available with our roof lanterns, ensuring your roof does exactly what you need it to.
There's the option with our roof lanterns to have them altered in dual colours internally and externally. Internally, you can choose a colour to either match or contrast your chosen external finish, and vice versa.
Available in several colours, our frames complement the glazed areas, which are extremely wide to allow an influx of light and stunning skyline views.
These exceptional options allow roof lanterns to complement the interior and exterior of your extension. You may even opt for blue solar glass for an optimised effect. These blue shields of glass achieve beautifully bespoke aesthetics, and thermal-efficiency.
These are in available in different configurations and sizes, allowing you to adjust the shape to fit your project. These are highly-adaptable to many kinds of purposes including living areas, kitchens, or bathrooms, where light could maximise your space.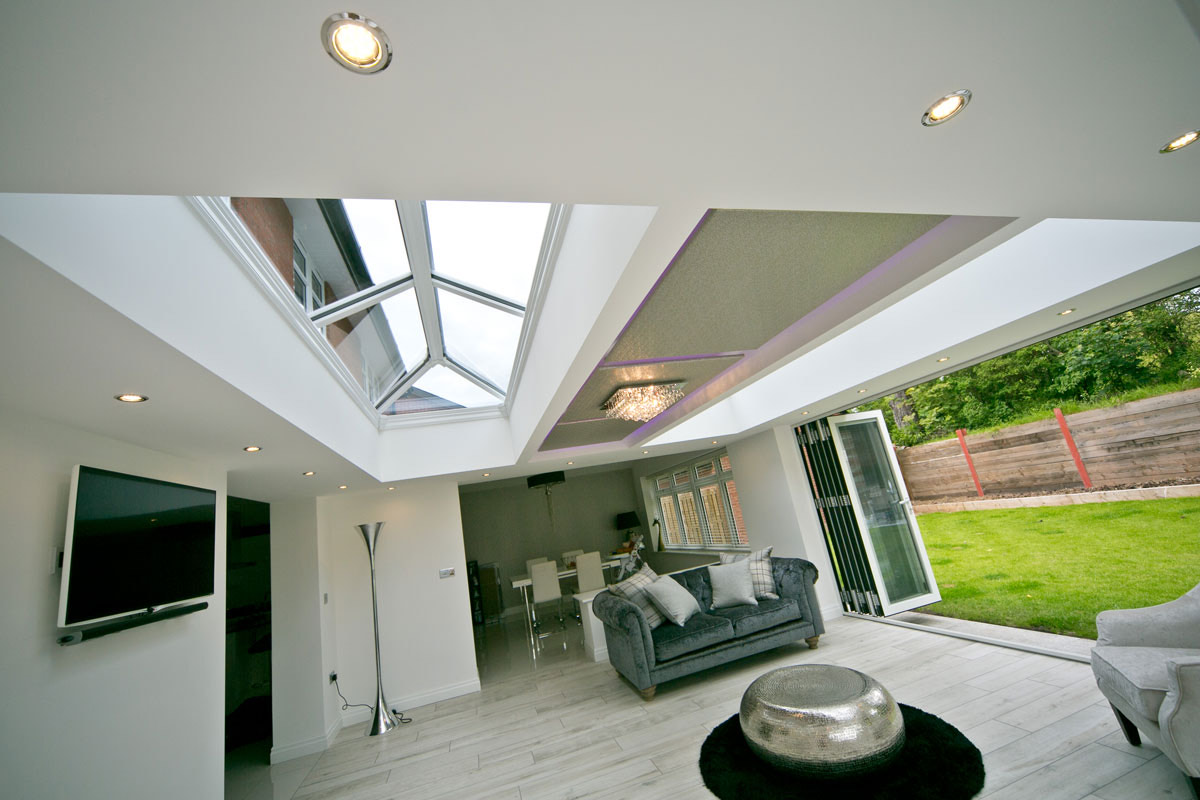 High-Performance Roof Lanterns
By installing fantastic roof lanterns from Omega, your home shall achieve an ornament of distinction.
Our roof lanterns are both thermally-efficient and soundproof, ensuring you enjoy peace and quiet in the warmth at your property.
These may be fitted in place of an existing flat roof or as a replacement roof for an orangery, or an entirely new build extension.
They possess high-quality glazed panes to ensure that heat does not transfer outside of your property, while vents circulate cool air around the room.
Whilst your home retains heat more energy-efficiently, you'll rely less heavily on your central heating system, which could create substantial savings to your energy bills.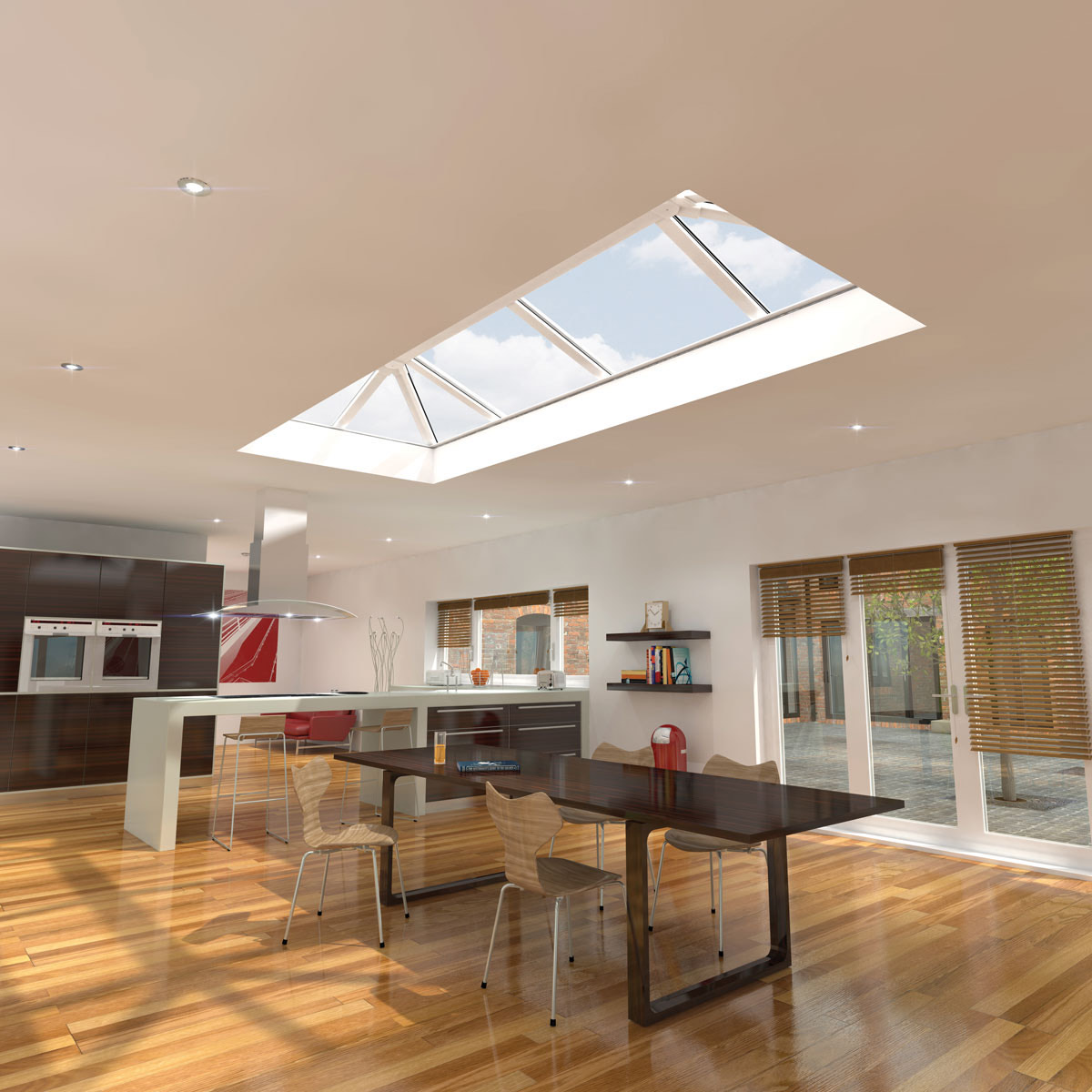 Eco-Friendly Aluminium Roof Lanterns
Roof lanterns are formulated from highly-sustainable aluminium or uPVC, which is recyclable and lead-free.
The materials we use are extremely hardwearing, therefore you'll benefit from years of performance, reducing waste and saving resources.
Furthermore with energy-efficient glazing, our roof lanterns are highly thermally efficient, which as aforementioned, is another highly eco-friendly factor!
Our manufacturing processes are very eco-friendly, keeping our carbon footprint down in as many ways as possible. Roof lanterns are the cleanest way to light up your house and save energy.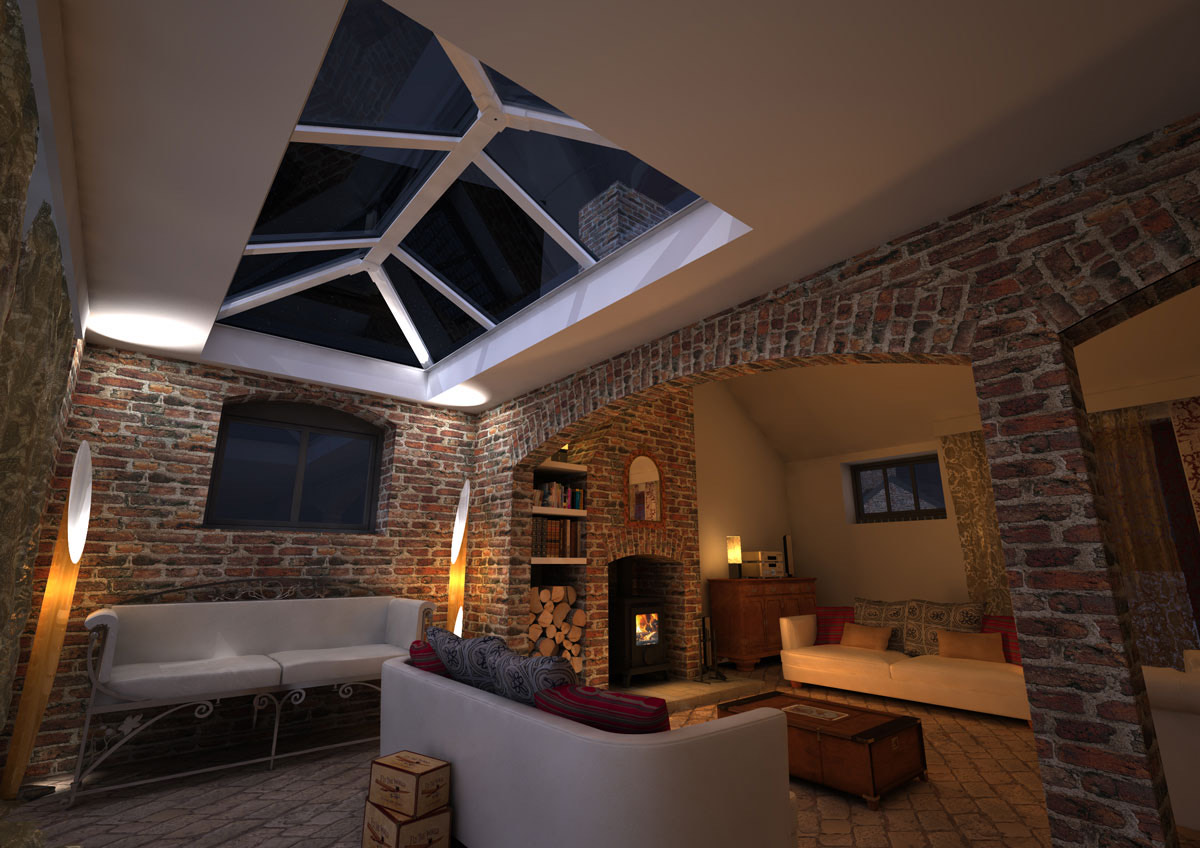 Insurance-Backed Guarantee
When you purchase a new double glazing product for your Kent home, you want to be certain that your product is built to last. That's why at Omega, we give our customers complete peace of mind by offering an insurance-backed guarantee. We use the Home Improvement Protection Guarantee which is valid from 10-years from installation. This will cover you and your deposit during the installation, as well as after the product has been installed.
If in the unlikely event anything goes wrong with your product following the installation, we will endeavour to fix it. If we cease trading before completing the work or afterwards, your guarantee will be safe and the work will be completed by an accredited company. To find out more, head to the Home Improvement Protection website now or call 01359 252 202.
Roof Lanterns Prices Margate and Kent
Here at Omega, there's plenty of variety available for roof lanterns. We offer competitive prices, so please get in touch for a no obligation quote. You can call us on 01843 299662.
You can also get in touch with our customer service team by visiting our online contact page, and completing a short form.