Market-Leading Profile
We are committed to offering the Margate & Kent homeowner the best products. That's why we get our pergolas & verandas from Ultraframe. Renowned for market-leading quality, these extensions will give you a space you can enjoy year-round. Both pergolas & verandas are designed for outdoor use, with the posts supporting a glazed roof.
A pergola can be designed to meet a range of requirements and offers an affordable alternative to a conservatory or orangery. These extensions are a great space to entertain friends or relax. Pergolas can also be used in more practical ways as a carport, keeping your vehicle dry.
Verandas are manufactured with an aluminium frame. As well as providing great structural support, they can operate as an integrated gutter. The support posts can come in oak or aluminium. The oak design is finished with gasket stop ends, connecting to the base of the Veranda via stop plates. The aluminium design offers a structural post and a rainwater downpipe.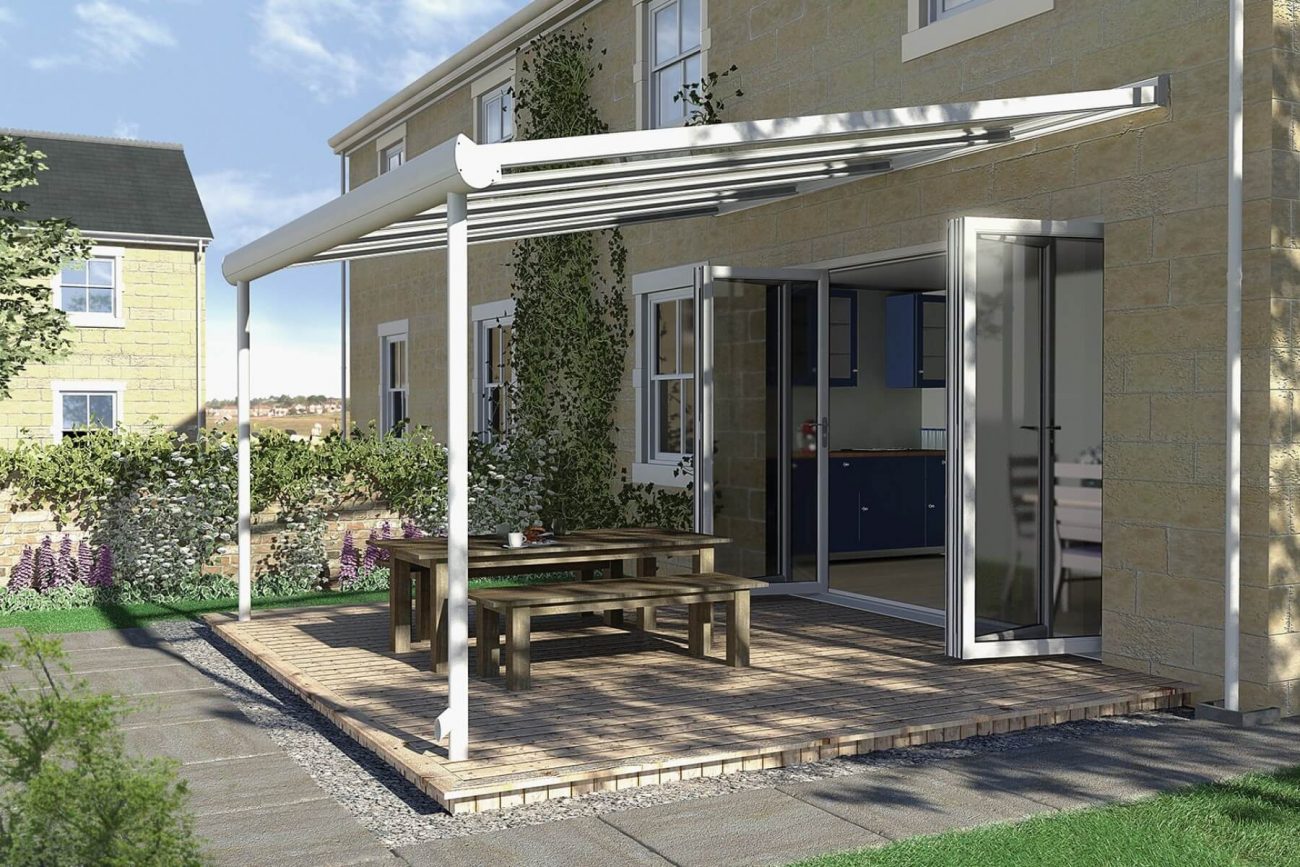 Designed to Fit Your Needs
Our pergolas & verandas are extremely flexible in their design, perfectly suiting your Kent home. The pergola is available in nine different styles and will fit into any shape of property. The veranda can be adjusted to suit different wall lengths, with a conservatory roof able to be fit on one or two pitches.
Pitch and style is not the only customisable feature of pergolas & verandas. On the aluminium frames, you can choose from any RAL colour, letting you match it to your home. This colour is imbued within the profile and won't ever require repainting.
Connecting Your Home to Your Garden
Both our pergolas & verandas offer a great way to connect your home tp your garden. The roofing system of our verandas can fit onto both lean-to and gable conservatories. The roof can also allow for bifold doors or patio doors to be incorporated within the design. The overhanging design makes our pergolas & verandas a perfect place to enjoy the beauty of your garden or seek shelter in bad weather.

Low Maintenance Design
As we use a quality aluminium profile in our pergolas & verandas, you won't be left carrying out any high maintenance tasks. The frame will continue to retain its quality, even after constant exposure to the Kent weather. These extensions will never warp, bow, rot, twist, crack or flake.
As the colour is imbued within the aluminium material of our pergolas & verandas, you won't even have to repaint the frame. The only maintenance required for our pergolas & verandas is to be given an occasional wipe down with a damp cloth. This helps to maintain the good-as-new look.
Carports
Our pergolas don't just offer a space where you can enjoy entertaining people with shelter from bad weather. These extensions are ideal for protecting your car. Unlike a traditional garage, the Kent homeowner can just park the car up and get on with their day. They won't have to worry about getting wet or having to get out of their car to open a door to then park their car and get out again. Our pergolas & verandas offer a very practical design to the Margate homeowner.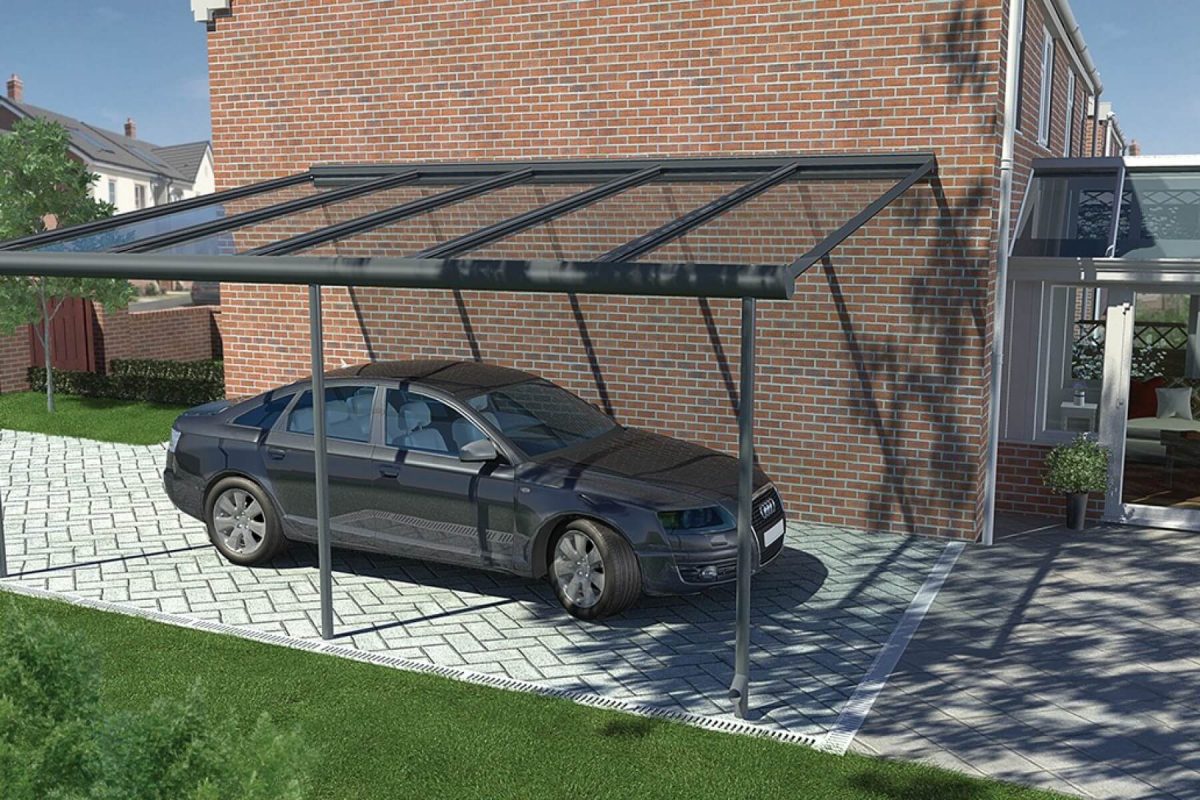 Insurance-Backed Guarantee
When you purchase one of our pergolas & verandas for your Kent home, you need to be certain that it is built to last. That's why at Omega, we offer our customers complete peace of mind through offering an insurance-backed guarantee. We use the Home Improvement Protection Guarantee that is valid 10-years from installation. This covers you and your deposit during the installation and after the extension has been installed.
If in the unlikely event something goes wrong with the product following installation, our team will endeavour to fix it. Should we cease trading before completing the work or afterwards, the guarantee will be safe and the work will be completed by an accredited company. To find out more, head to the Home Improvement Protection website or call them on 01359 252 202.
Pergola & Veranda Prices in Margate & Kent
If you'd like to get one of our pergolas & verandas installed at your Margate or Kent home, contact our team today. You can call us on 01843 299 662 or fill out our online contact form.
For those who know which out of the pergola or veranda they need, start an online quote. Just enter a few details to receive a bespoke estimate, with no obligation to book.
If you'd rather discuss our products face-to-face, book an appointment at our showroom. We are based at 121 Canterbury Road, Westbrook, Margate, Kent, CT9 5BD. Call us today to book an appointment.