A Low Cost, Long Term Upgrade
Our patio doors provide an amazingly affordable solution to your Margate home that will complement your home and never force you to choose between function or style. By adding patio doors into your property you can let rich natural sunlight pour into your home creating a sense of spaciousness and brightness that can transform a room. Adding patio doors can give your Margate home a new lease of life that you'll wish you had done sooner.
Every home has a nice view, from rooftops to large garden space you can increase the scope of what you can see from your patio doors by opting for large glass panes that will provide scenic views but maintain structural integrity. Traditional doors don't allow for this possibility of a view so opting for patio doors is already more of a benefit over other types and styles of door.
Most doors swing inward or outward meaning that they require space for clearance, which isn't as easy in properties with a smaller amount of space available. This is where patio doors excel, with the simple slide function you won't need to worry about having the space for a door opening. The panes of glass simply slide over the other providing access to the outdoors.
Patio Doors for all Seasons
In the summer months, you can leave your patio doors open to bring in the cool air and sweet smells of your garden. It's a common misconception that patio doors only provide use in the warmer seasons, because in the winter months they allow sunshine inside your home without letting the warmth out. The design consists of thermally efficient glazing which is not only robust, but can trap warm air in order to keep your home warmer for longer.
Our patio doors can help you use your heating less, resulting in lower energy costs and a smaller carbon footprint. This is especially good for homeowners in Margate that want to know that they are contributing to a greener environment. Our patio doors are incredibly high performance, designed to look aesthetically pleasing as well as providing excellent benefits and functionality to your home.
---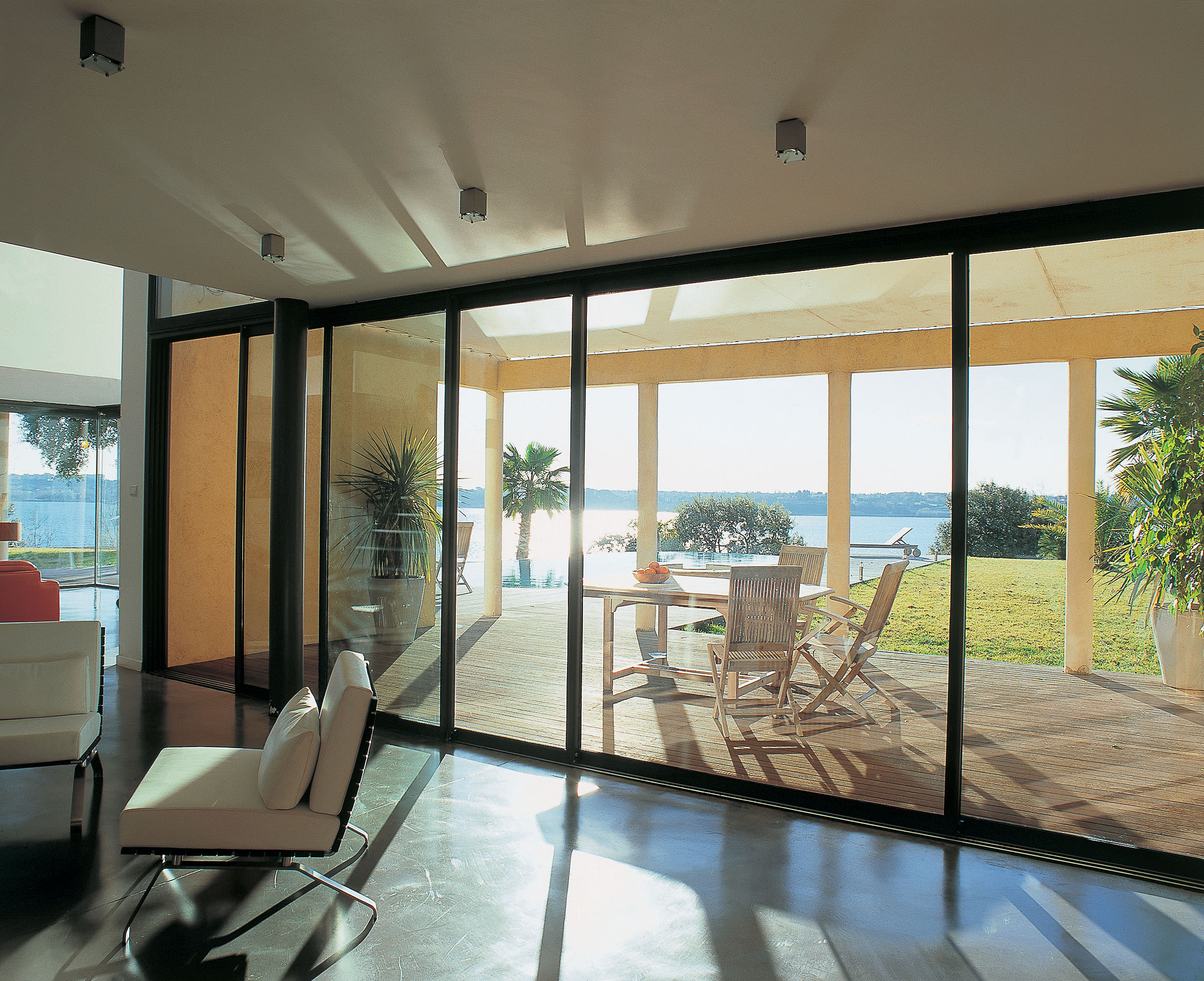 ---
Easy to use and Versatile Design
When installing patio doors into your Margate home you want to be sure that you're choosing a durable design that can withstand extensive use as they will be used as a main access point to your home. Our patio doors are created to not only withstand extensive use, but they can also provide excellent security features and protect your property even in the most adverse weather.
No matter what style of property you have, our patio doors provide endless customisation options whether you're looking for clear glass or patterned, neutral colours or bold or different handle options and other hardware accessories. We have the exact product you need to create a unique and bespoke patio door solution for your Margate home.
Aesthetically Pleasing
It's hard to imagine that by simply adding patio doors to your home, you could transform the look and feel of your property. But by adding our patio doors you can completely adapt the overall appearance of your home by opening it up to the outdoors and improving the curb appeal of your property.
Just as the interior of your home is important, so is the exterior and that's where patio doors come in. They create a stunning aesthetic for any property type whether you have a modern and contemporary home or something more traditional or conventional. Patio doors are known to attract potential buyers too as they're an eye catching focal point in a home with the option of more glass than frame to provide unobstructed views and unlimited sunlight.
Patio Doors for all of the Family to Enjoy
Adding patio doors to your home is perfect for when you have family gatherings or if you're hosting friends for dinner. Our patio doors can provide extra light into the room all year round so that you can benefit from a larger and more attractive space to spend time no matter what the weather is doing outside. For the summer months, you can open your patio doors up to integrate the garden in with your Margate home. Barbecuing outside and coming in and out has never been more simple with the installation of patio doors.
You won't need to worry about your heating or cooling costs either due to your patio doors working extra hard to insulate your property in colder weather and ventilate it in the warmer months. Your home will be a warm and inviting place to be for all of the family.
---

---
Love Where You Live
When it comes to home improvement, most often than not it is a much cheaper option to choose than selling up and moving somewhere new. Opting to undergo a home improvement project will not only give you the scope to customise and evolve your home to be more satisfying to you but it will also help you to improve, enhance and modernise elements of your home that aren't currently assisting when it comes to thermal efficiency or security.
Adding patio doors to your home lends it a lot of character, for both large or small properties they are a worthy investment when it comes to transforming the look and feel of your Margate home. Patio doors can serve as decorative additions to your home which draw the eye and open up a space in your home to make it inviting.
The best thing about patio doors is that it can extend your current living space as they allow the exterior views inside. It's more than just a visual benefit though, it establishes the illusion of space where your living area feels connected to your outdoor space making it more inclusive and integrated.
Characteristics of Patio Doors
Generally, patio doors consist of two to four panes of glass set on tracks which slide over each other as they open. They can be made from a range of materials including aluminum, timber and uPVC. This allows you more flexibility too in terms of the colours and finishes to choose from to make a bespoke home improvement addition to your Margate property.
Patio doors come in a range of heights and widths so that they can fit the space required in your home to make sure they are the right fit and style for you. You'll find that adding patio doors can add value to your property which is a true investment as they're an affordable and cost-effective solution.
If you find that your home is too hot in the summer months and too cold in the winter, patio doors will help to combat those issues and make sure that your home is comfortable all year round.
---

---
Patio Door Prices Margate
Our innovative online quoting engine service offers you a way to customise your products from the comfort of your home. Specify your exact details and we will match you with competitive prices.
If you prefer to talk to us first, get in touch at our online contact page. A member of our professional team will be on hand to help answer any questions that you may have.