Upgrade Your Kent Home
We offer a broad array of uPVC doors for homes in Kent and the surrounding areas. Whether you have a modern apartment, a heritage home or an office building, we will have the right door for your project.
We work with industry leading brand Deceuninck to ensure you are investing in the right design for your property. We offer a broad array of colours, finishes and hardware for you to choose from. Invest in a uPVC door which perfectly complements your property.
Our expert team will be on hand to help you from the moment you get in touch through to installation. Update your property with minimal hassle when you choose Omega. Use our online quoting engine to get a price and update your space today or get in touch for more information.
Protect Your Kent Home
The importance of your property, loved ones and belongings is a priority to our team. Our uPVC doors are designed and manufactured with safety in mind, equipped with reinforced steel and state of the art locking systems. Protect your Kent home from unwelcome intruders and adverse weather conditions.
Thanks to the high quality materials used, our uPVC doors can also handle adverse weather conditions without compromising on the looks or performance. The uPVC profile is paired with durable double glazing, helping to enhance the thermal performance of a home.
These uPVC doors will help trap warm pockets of air inside your home and will keep draughts out. By minimising heat loss, you can also rely less on central heating, which could lead to potential energy savings and a more environmentally friendly property.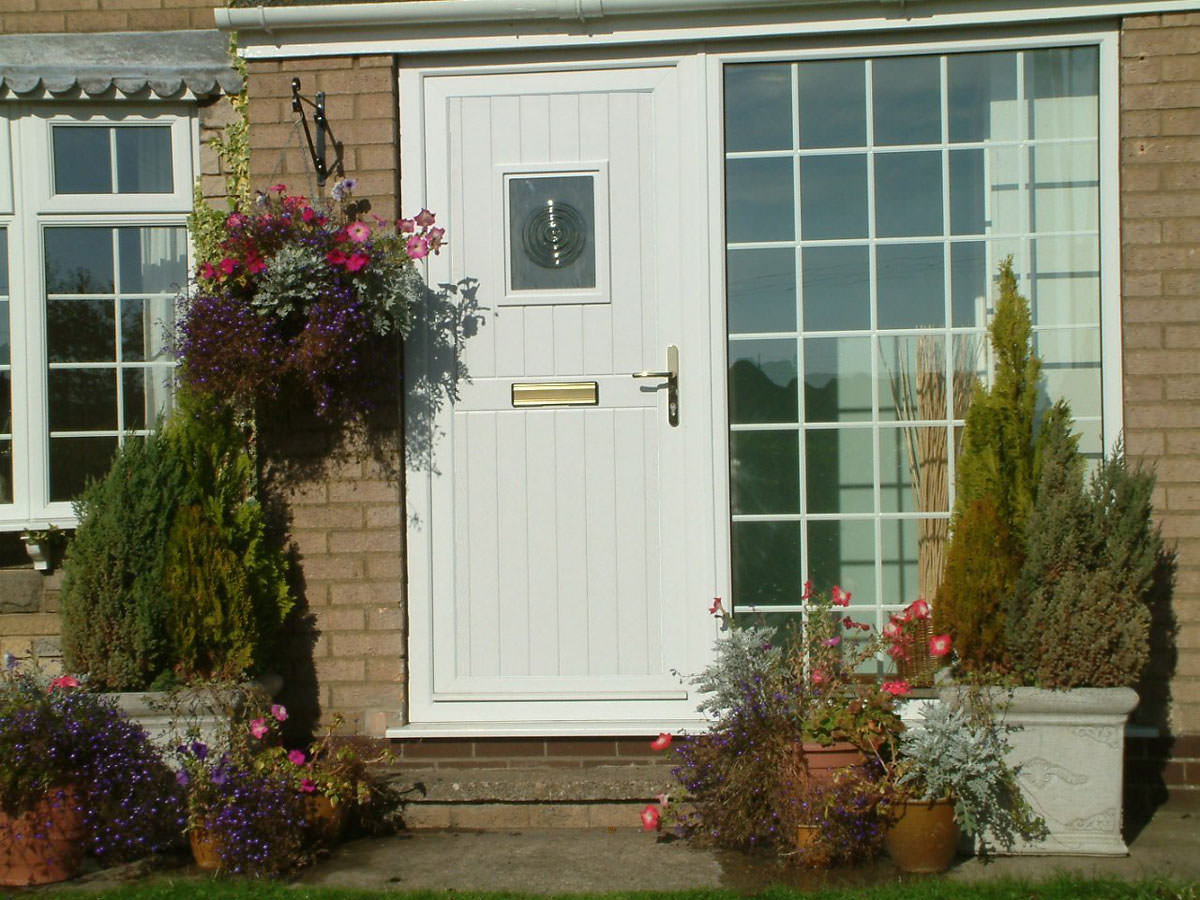 Customise Your uPVC Doors
We know every Kent property is unique and that every customer wants to embrace their personal tastes. That is why we offer both sculptured and chamfered uPVC door styles. Both of these designs are high quality and visually appealing.
We offer a broad array of customisation options for you to choose from. Choose from an almost infinite range of RAL colours from bold hues to subtle tones. We also offer a diverse selection of hardware and glass designs, allowing you to have control over the finishing details of our uPVC doors.
Discover the Perfect uPVC Door Styles
uPVC doors are highly popular due to their versatility. We offer a range of styles for you to choose from.
uPVC Stable Doors: This style of door is an ideal back door because of its unique partition. Split this door in two to improve ventilation without compromising on the safety of your home.
uPVC French Doors: This classic door choice for its timeless yet versatile aesthetic. French doors provide improved access, enhanced natural lighting and a greater sense of space.
uPVC Patio Doors: Open up your home with our range of patio doors. Enjoy expansive views and create a seamless transition between the inside and outside of a home.
uPVC Front Doors: Your front door is the first thing people see when they arrive at your home. It is important it looks as good as it performs, offering kerb appeal alongside enhanced security and thermal performance.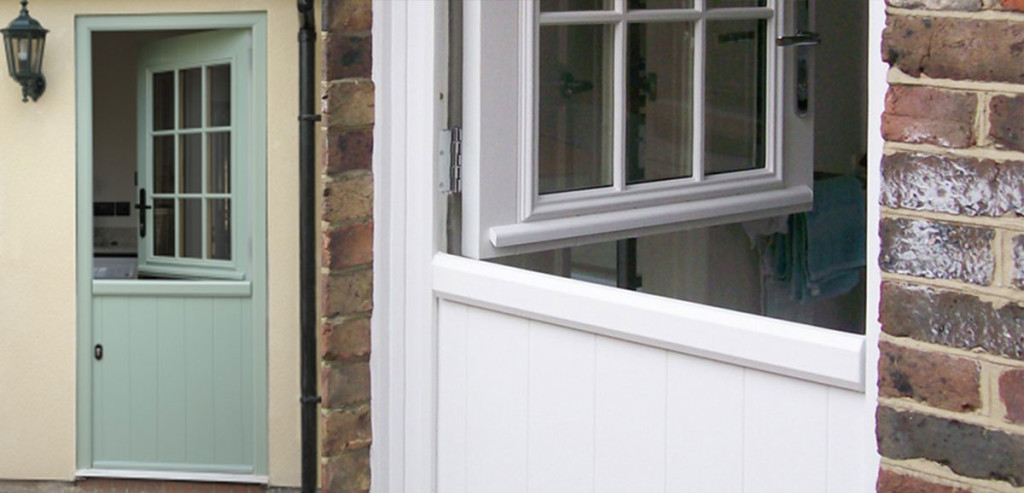 Exceptional Customer Care
At Omega, we put our customers at the centre of everything we do, ensuring you are completely satisfied with the end result of your uPVC door installation. Our team will be on hand throughout the installation, making it as hassle free as possible.
Our tradespeople are all highly skilled and efficient. Our experienced team take pride in their work and will do everything they can to ensure your double glazing installation is finished to a level of outstanding quality.
Low Maintenance and Long Lasting
Invest in a long lasting and low maintenance installation for your Kent property. Thanks to the high grade materials and the modern manufacturing techniques used, these doors will last for many years.
uPVC is inherently low maintenance because they are hard wearing and resistant to weathering. They won't warp, fade or rot, which means they won't need your time, money and energy to maintain their attractive looks.
Simply wipe these profiles down with a damp cloth to ensure they stay looking as good as the day we install them into your Kent property.
uPVC Door Prices Kent
Use our online quoting engine to get a price tailored to your home improvement project. Input your measurements and details to get a price tailored to your specifications. It's easy to use, works on all devices and comes with no obligation to buy.
Call us at 01843 299 662 or use our handy online contact form, and we will be in touch with you shortly. We will be happy to help you get the best uPVC door for your home.