High-Quality uPVC Doors in Ramsgate
Omega Windows are proud to bring customers throughout Ramsgate and the surrounding area the best uPVC doors available on the modern market. Available in a variety of colours and finishes amidst a host of customisable glazing mechanics, we are certain that we'll be able to provide you with the perfect answer to your Ramsgate home improvement project.
We offer several styles and designs, built to suit any property. It doesn't matter if your home boasts a contemporary aesthetic or a more traditional appeal; we offer personalised and high-quality replacement uPVC doors at affordable prices. We have also partnered with home improvement industry leaders Deceuninck, and Residence 9 to bring you the best uPVC profiles available.
The Best Deceuninck uPVC Doors
Our dedication to providing the best customer service and products is why we have garnered such a reputation for our quality. That's why we can partner with home improvement giants such as Deceuninck to bring you the best uPVC doors available. When you buy from Omega Windows, you get the best.
Deceuninck manufactures modern uPVC doors and is renowned across the country for their uncanny ability to provide all of the best qualities inherent to uPVC. By utilising the latest in advanced engineering, we can amplify the existing benefits of uPVC with a state of the art manufacturing process that ensures a product that can provide superior security, durability and thermal efficiency.
---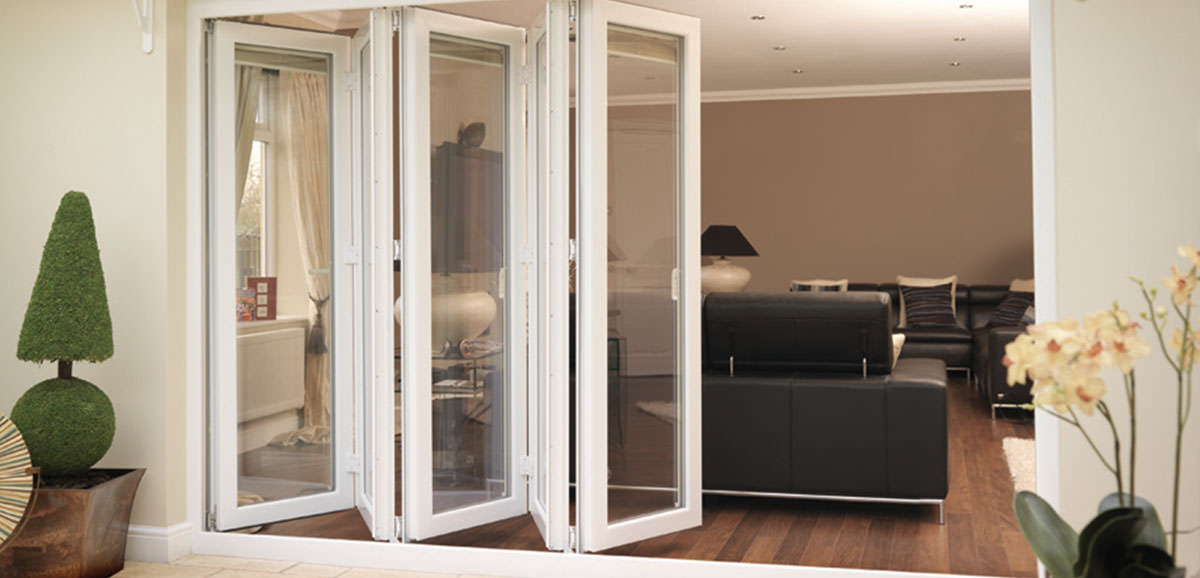 ---
Benefits of Industry-Leading uPVC Doors
As can be expected from a dedicated team working in conjunction with a market-leading company, our partner's products offer a wealth of benefits that will help any customer recognise that they have made the right choice. We offer two sculptured and chamfered profiles so that you can choose the stylish product that suits you.
Similarly, all of our Deceuninck products boast several additional qualities that set them apart from the competition. Additional hinge protection bolts operate alongside intricate locking mechanisms to protect your home. In the meantime, moulded panels fit with a slim profile that makes optimum spatial availability use whilst maximising durability.
Safe & Secure uPVC Doors
We understand the importance of security when it comes to your uPVC doors. As a door is an obvious entryway into your home, it is only natural that it is one of the first points of contact you will consider when discussing the notion of unwanted visitors. That's why we utilise the latest in security measures with our products, providing a doorway that keeps you safe.
All of our double glazed uPVC doors are designed and manufactured following the latest Building Regulations. Furthermore, our steel-reinforced doors are combined with intricate eight-point locking mechanisms (approved by the Association of British Insurers) and multi-point hook bolts and roller cams. We also offer other additions, such as anti-snap/drill and bump barrels.
---

---
Durability & Longevity
We want to provide you with quality, double glazing products. However, we also want you to continue to benefit from your purchase long after you've installed your new uPVC doors. Therefore we make sure that the products we provide are specifically designed using the latest weather-proofing technology to allow your door to withstand all of the elements.
Our Residence 9 products are particularly suited to longevity, with the latest weather-proofing techniques utilised in the manufacturing process. These leading designs incorporate uPVC's inherent durability with the traditional design of timber to provide a maintenance-free product that can maintain its high-quality, almost autonomously.
uPVC Doors Tailored to You
While security is key and durability is integral, we also know that customisation plays an important role in your new doors. That's why we want you to be able to customise your uPVC doors so that they properly reflect both your taste as well as the existing aesthetic of your Ramsgate home. You don't sacrifice design for quality with our products.
We offer a host of hardware additions to customise your door in several ways properly. From protective anti-drill barrels to powerful anti-snapping mechanisms, we have the hardware modifications for you. Furthermore, with over two hundred colours and finishes to select from, you'll be spoilt for choice when it comes to personalising your new doors.
---

---
uPVC Doors Prices, Ramsgate
We want to bring the best services and products right to you, and to help you complete your home improvement project in style. If you'd like to find out more about our uPVC doors services, then check out our online quoting engine for a fast, free competitive quote on our bespoke double glazing products. We'll be able to tailor your price to suit you perfectly.
Alternatively, if you'd rather speak to one of our customer service agents, then we are more than happy to accommodate. Visit our online contact page to arrange a timely callback today! Our professionals are highly experienced within the fenestration industry and will be happy to answer any questions you might have.
We look forward to hearing from you.