Bifold Doors- What Are the Options & Benefits?
12th January 2022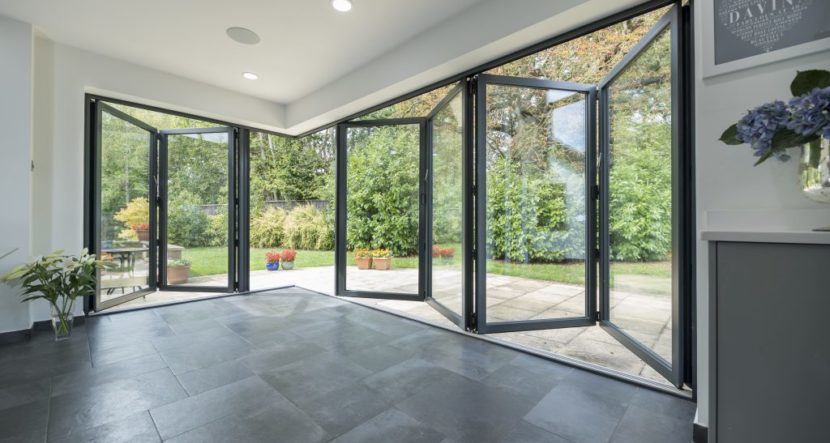 For many homeowners across Kent, bifold doors are quickly becoming the back door of choice. Many installers offer one type of variety, installing uPVC and/or aluminium varieties. Unlike other door designs, the bifold door opens in a concertina style, connecting your home to your garden in seconds. When closed, you can enjoy a whole wall of glass.
With so many options available, it can be hard to know what to look out for when choosing a bifold door. That's why the Omega team has created this helpful advice article on What are the Options and Benefits of bifold doors.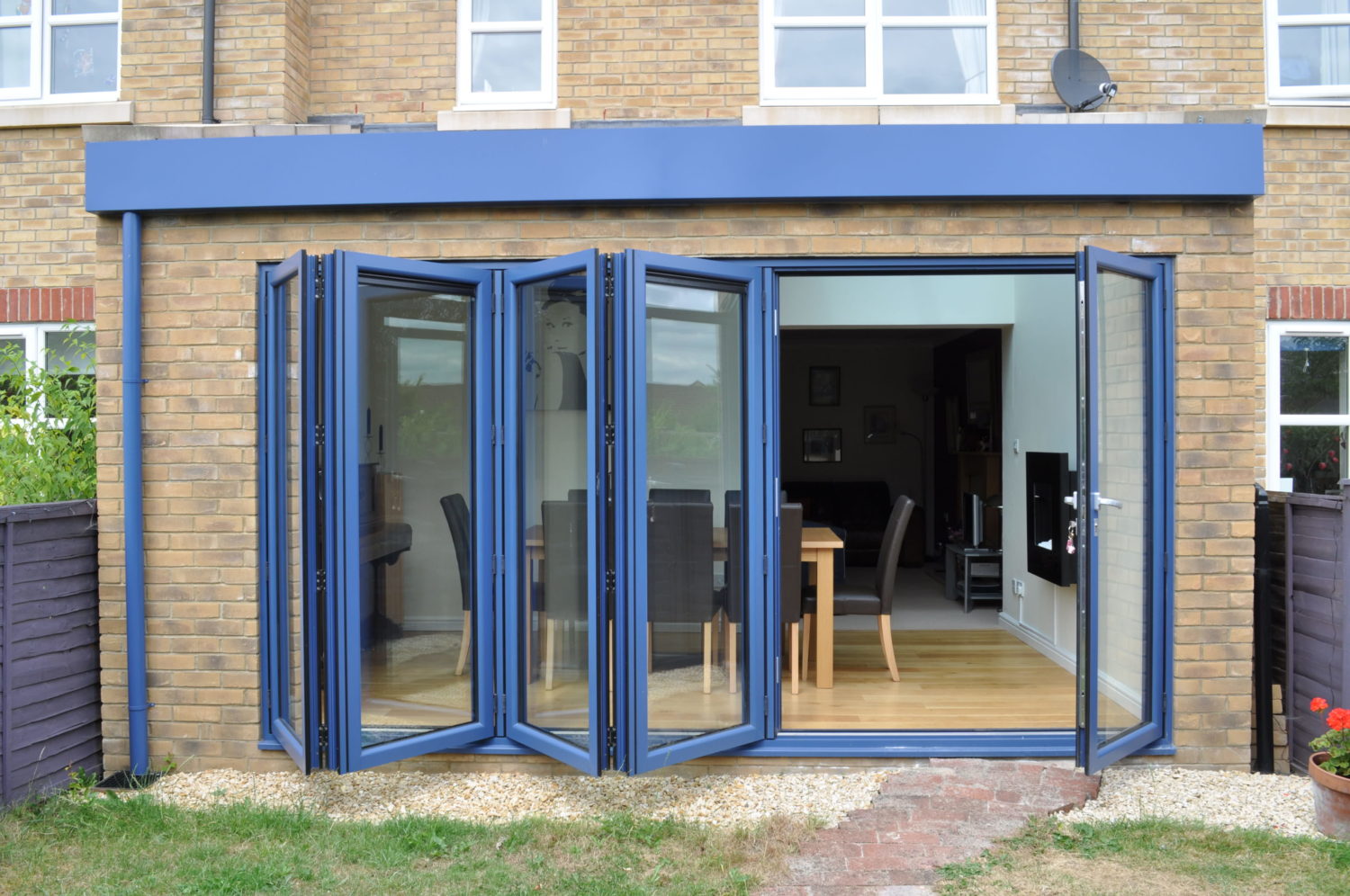 uPVC V Aluminium
The first customisable option the Kent homeowner faces with bifold doors is the actual material. Most installers offer uPVC and/or aluminium profiles, each of which offers different features and benefits. The modern materials used can help improve the security, weatherproofing and heat retention capabilities of your property.
uPVC as a material is low maintenance. The multi-chambered profile offers rigidity and strength, however, they do expand during the summer months and contract during the winter months which is problematic. For this reason, Omega does not sell uPVC bifold doors, only aluminium.
Aluminium is a superior option, able to offer up to 40-years of quality use if maintained correctly. The slim design allows this door to have large panes of glazing. This will flood your Kent home with light. Aluminium can come with more colour options, with a large number of RAL colours available.
Bringing Outdoor Life, Indoors
Investing in bifold doors allows the Kent homeowner to make the most of their garden year-round. In the summer months, these doors can be opened quickly in a concertina style, bringing outdoor life inside. In the winter, the large panes of glazing allow you to make full use of your garden year-round, enjoying the beauty from the comfort of indoors. You'll be able to flood your home with light, creating the illusion of more space.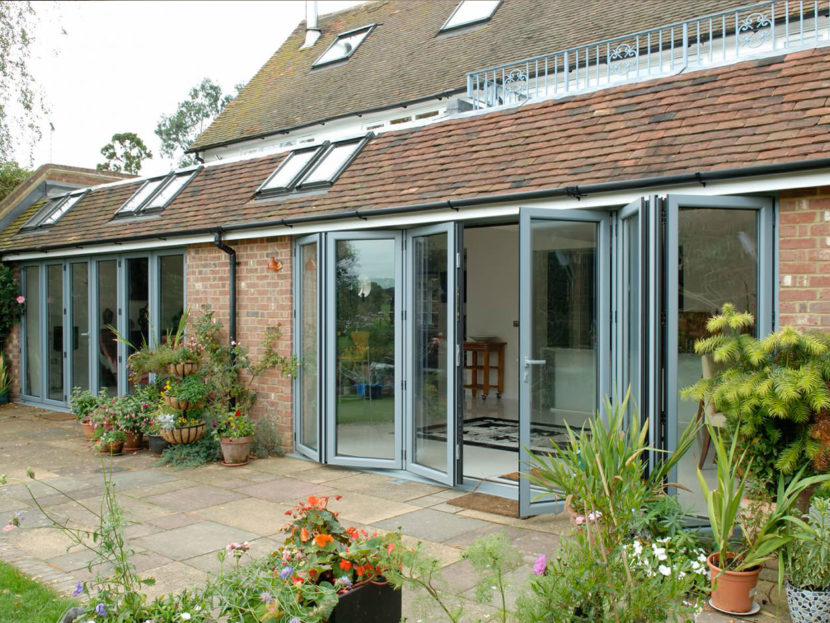 21st-Century Protection
Aluminium bifold doors offer a great deal of protection. The strength of aluminium works alongside the panes of glazing and locks. Multi-point locking is fitted as standard across the panes, removing any potential weak spots that could be exploited by would-be intruders. You can have full peace of mind that nobody will be able to gain easy access to your Kent home through your bifold door.
Warmer Home
The thermally broken aluminium designs will keep your Kent home warm year-round. It works alongside the panes of triple or double glazing to trap in pockets of warm air. This means even in the coldest winter months, you'll enjoy natural warmth.
Bifold doors will help you rely less upon your central heating. As these doors retain heat, you'll start to lower your energy bills. This will lead to your home's carbon footprint to reduce.
Inspired to Get a Bifold Door? Start Your Quote Today
If you've been inspired to get a bifold door for your Kent home, don't hesitate to get in touch. You can call our team on 01843 299662 or fill out our online contact form and a member of our team will be in touch.
For those with a colour in mind for their bifold doors, start an online quote. Simply enter a few details and we'll send over a bespoke estimate, with no obligation to book.