Composite Doors Kent
18th January 2017

Ultimate Style with Composite Doors in Kent
Composite doors are a fantastically stylish option for your Kent home improvements. These fantastic doors offer the most impressive combination of beauty and performance for your home, and will be a superb addition to your Kent property.
Here at Omega, we work with different door manufacturers to ensure our customers get the best choice possible for their composite doors. Whatever your needs and budget are, we are able to supply and install high quality composite doors to your home.
We've written this comprehensive guide to composite doors in Kent so that you can see the benefits and features that these home improvements offer. Read on to find out more!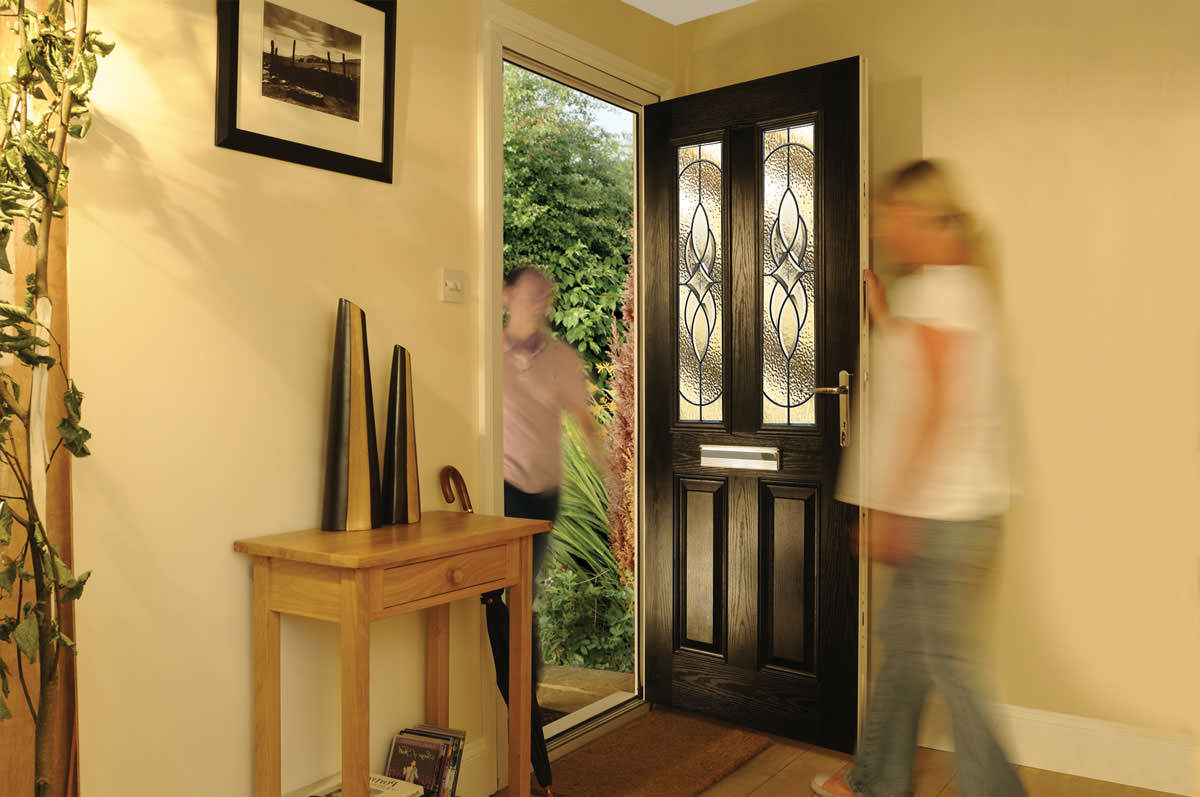 The Impressive Insulation of Composite Doors
Whether you choose your door from our Door Co range with their warm foam core, or our Endurance range with a timber core, you will benefit from excellent insulation with your ideal composite door.
With composite doors, your Kent home will benefit from fantastic thermal performance, making these doors ideal for cold winter days. There will be no draughts, and no cold spots, as well as warmth trapped within your property.
This ensures that your home will be kept warmer for longer and could result in lower energy costs thanks to you needing to use less heating.
But this isn't the only benefit of the insulation in composite doors. They are superb for sound proofing, making your property quieter and allowing you to relax and rejuvenate without intrusive street noise.
In many ways, the insulation provided by composite doors will make your Kent home more comfortable and more appealing.

The Outstanding Security of Composite Doors in Kent
One of the benefits of the clever construction of our composite doors is that it makes them incredibly strong, and very difficult to break into.
With these fantastic doors, you will benefit from an inherent security that is unmatched by other double glazed doors. When we then fit the very latest multi-point locking systems, our composite doors become virtually impenetrable.
You can be confident that your Kent home and family are throroughly protected with our impressive composite doors.
Easy Accessibility – Composite Doors for Any Home
Getting in and out of your home can sometimes be a challenge, whether you are a wheelchair user, someone with mobility difficulties, or a family with young children, ease of access is all important.
When you choose composite doors from Omega, you will be able to choose from a range of low thresholds for easy accessibility, making these doors the perfect choice for practicality in so many Kent homes.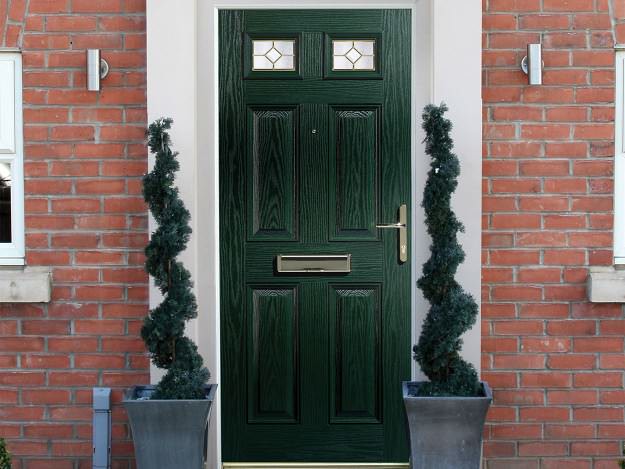 Superb Style with Composite Doors in Kent
If you are looking for a replacement door that has all the looks and style of timber, yet offers 15-20% more thermal efficiency and 60% more structural integrity, then composite doors are ideal for your Kent home improvements.
Composite doors have all the beauty and style of timber, yet none of the challenges. There will be no costly and time consuming maintenance, endlessly painting and varnishing your front door. They will also never warp, rot or split, so you can be sure of a long term performance from your new door.
All you will ever need to do, is keep them clean to ensure that they perform to the highest standards for many years to come.
In addition to this, they come in a variety of panel designs that can be tailored in a range of stunning and tasteful colour finishes as well as enhanced with decorative glazing, hardware and accessories.
Did you know that our Endurance range includes stable composite doors? These residential doors comprise two sections that open separately, so you can open the top section to let the air into y9ur room without worrying about security. A wide range of other choices is available through our selected manufacturers, so please ask for details when calling.
This all comes with the most authentic timber appearance that is highly durable. Your new composite door will never fade, peel or flake, so your door will look stunning year after year.
Composite doors are robust and durable, making them an extremely cost-effective home improvement that will add beauty to any Kent home.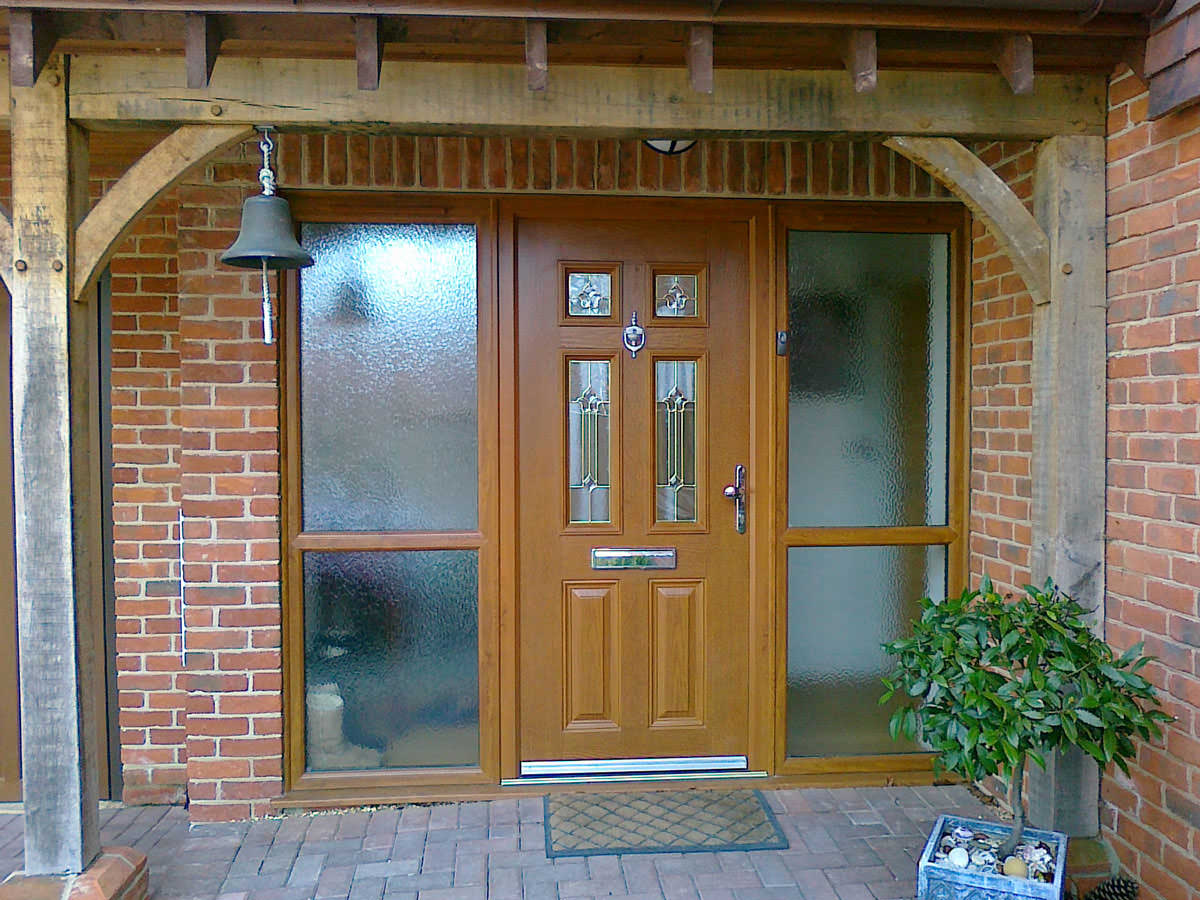 Composite Door Prices in Kent
If you need some guidance in choosing the perfect composite doors for your home in Kent, then please do get in touch with our team. We are experts in the double glazing installation field, and we are here to offer advice and guidance to ensure that you get the very best home improvements possible for your Kent property.
Our prices are superb, and offer great value for money, so speak to our team who can give you a no obligation quote, or try out our online door designer, and pick and choose from the options available until you have the perfect match for your home and your budget.