Energy Efficient Windows – A Guide
7th October 2022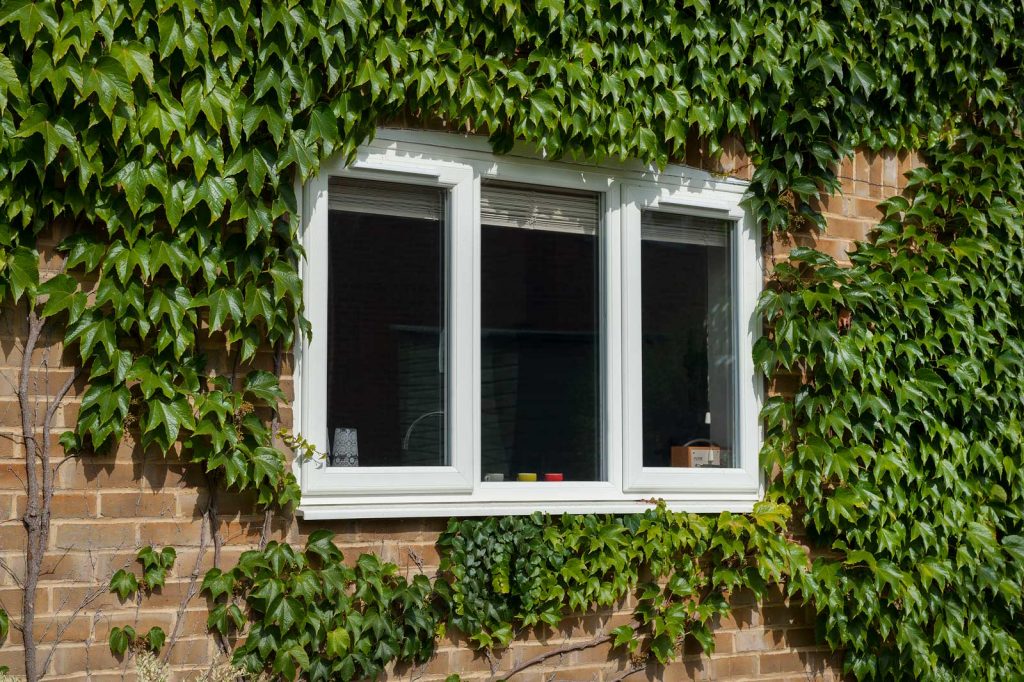 Nowadays homes have to be energy efficient. This is good for the environment – it helps you to reduce your carbon footprint. And it is good for you – as it can help you reduce your energy bills and increase your comfort. The question on everyone's lips at the moment is – how can I reduce my energy bills?
If you want to make your home more energy efficient, one of the key things that you should take into account is energy efficient windows and doors. All homes lose heat through its windows and doors. However this heat loss is reduced when a home has energy efficient double or triple glazing.
What are the benefits?
Increased comfort – energy efficient windows reduce heat loss, resulting in a cosier home with fewer draughts and cold spots.
Peace and quiet – energy efficient windows can insulate your home against external noise so your home will be quieter. For particularly noisy environments the the addition of acoustic glazing would achieve a further noise reduction.
Reduced carbon footprint – energy efficient glazing helps to keep heat inside the home reducing your energy use. Used in combination with other home energy efficiency measures, they can lead to a reduction in your annual heating bills.
Improved home security – new windows come with other benefits, for example improvements in security over old windows.

What is energy efficient glazing?
Double glazed windows are the most popular type of energy efficient window. Double-glazed windows create an insulating barrier that maintains heat, thanks to their two sheets of glass that have a space in between them. Triple glazed windows are also available. As you may guess, these have three sheets of glass.
Energy efficient windows or energy efficient glazing, are designed to boost the comfort of a home. Whilst simultaneously minimising your carbon footprint. They are use materials that:
Capture the warmth from sunlight that comes through the glass.
Stop heat from escaping from inside the house through the window and glass.
And prevent heat from escaping through air leaks around the windows.
Energy efficient windows are rated according to their ability to achieve these three things.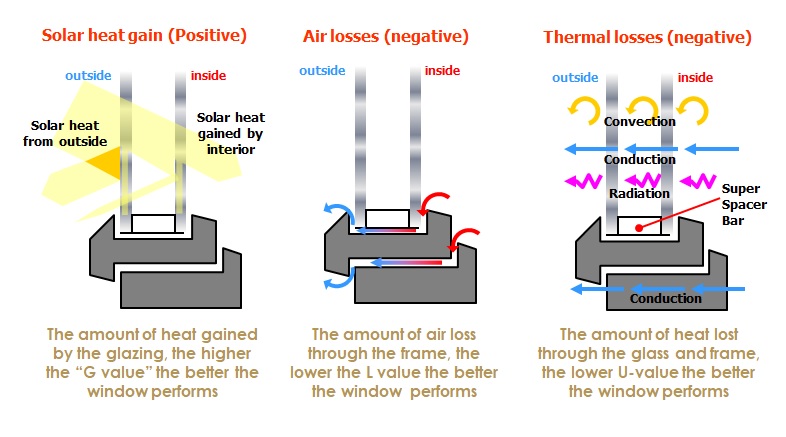 How are energy efficient windows made?
Energy efficient windows are made from a range of materials. Energy efficiency can vary depending on how well they stop heat from passing through, how much sunlight can travel through the glass and how little air leaks in or out around and through the frame.
Glass
Low emissivity (low-e) glass is the most energy efficient type of glass for double glazing. This uses a special, clear, microscopic coating on the inner pane of the glass. This coating helps to capture warmth from natural daylight, whilst also stopping heat from within your home escaping. We use high quality planitherm glass in all of our windows.
Gaps Between the Panes

As you have learnt above, double and triple glazing features a completely sealed air gap or space between two or three panes of glass. Very efficient windows might fill this insulating air gap with a special gas which has low conductivity. We use argon gas in our insulated glass units, which makes them even more efficient at keeping the heat where you want it – inside your home.
Spacer Bars
A strip is used to separate the panes of glass. This strip, which we call a spacer, runs all the way around the edge. In the past, spacer bars were made from aluminium. As metal is a conductor, aluminium spacers help heat loss rather than prevent it. Nowadays, efficient windows use a warm edge spacer. We use warm edge spacers which are made from foam. These provide excellent insulation for sealed glazing units. All of our units are made using Super Spacer Warm Edge technology, which is over 950 times less conductive than metal spacer bars.
Frame Materials
uPVC windows last a long time and can be recycled. As they are plastic, they are not as conductive as metal. Furthermore, the uPVC profile that we use to make windows contains many chambers. Air fills these chambers and acts as an additional insulator.
Aluminium frames are slim and long lasting. They can be recycled, and as they are metal they are strong. Old aluminium or steel windows had a bad reputation as they offered poor thermal performance. Modern aluminium features a thermal break. This is a polyamide layer which stops the heat from being transferred from the inside of your home to the outside of your home. As a result, aluminium can now perform closely to uPVC when it comes to energy efficiency.
What are window energy ratings?
The British Fenestration Rating Council (BFRC) developed a rating system for windows. It allows window manufacturers to label the energy efficiency of their windows with a rating that ranges from A++ to E. This allows you to see at a glance how energy efficient a window actually is.
When a window is assessed and rated, the whole window (the frame and the glass) is assessed on its efficiency to retain heat. When a Window Energy Rating (WER) is issued to a window, the u-value is also calculated.
A u-value is a measure of how easily heat can pass through the glass. Glass that lets less heat pass through it, has a lower u-value than ones which let more heat out.
We offer a range of energy efficient windows, all tested and awarded with a range of Window Energy Ratings. We are happy to discuss your requirements and find the window which best suits your circumstance.
Installing energy efficient windows
If you are thinking about investing in energy efficient glazing, there is a lot to consider. Above all, here are a few points to think about before installing double or triple glazing,
Find out what potential savings you could make from having energy efficient windows. We recommend the use of a tool such as the GGF Energy Savings Calculator.
Double check whether you live in a conservation area, have an article 4 direction on your property, or if you live in a listed building. If you are unsure then your local authority/council will be able to advise you. Whilst these can limit your permitted development rights, there may still be ways to install energy efficient windows into a conservation area.
Double glazing and triple glazing should be installed by a professional. This ensures that your installation complies with Building Regulations.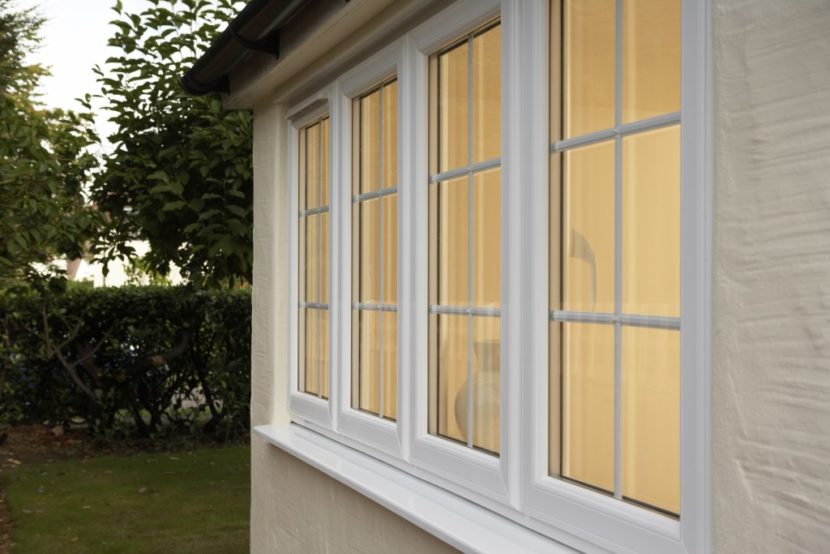 Energy Efficient Windows
If you'd like to discuss a energy efficient glazing for your home, we are more than happy to offer our advice and expertise.
For a free, no-obligation quote for uPVC or aluminium windows or doors, you can call us on 01843 299662, email us, sales@omegahome.co.uk or visit our Margate showroom, which is open Monday-Saturday.
For a free online quote from the comfort of your home, click here, Omega windows offers a wide range of energy efficient windows & doors.