Replacement Conservatory Margate, Kent
22nd December 2017

Our Margate customers had an existing wooden conservatory, which was had the classic problems of an older conservatory – too cold in the winter and too hot in the summer.
They came to us with dreams of a beautiful new conservatory, and that's just what we gave them!
A Beautiful Conservatory in Margate
Our customers were looking for an affordable alternative to their existing conservatory, that would also give their property a modern feel. We recommended they use contemporary uPVC which has better energy efficiency benefits that wooden frames.
The old conservatory was quickly demolished and the new conservatory was constructed over the next few days. New casement windows and French doors were also installed as part of the build, along with a new glass conservatory roof.
They chose a beautiful charwell green for the outside frames, and a classic white for the inside!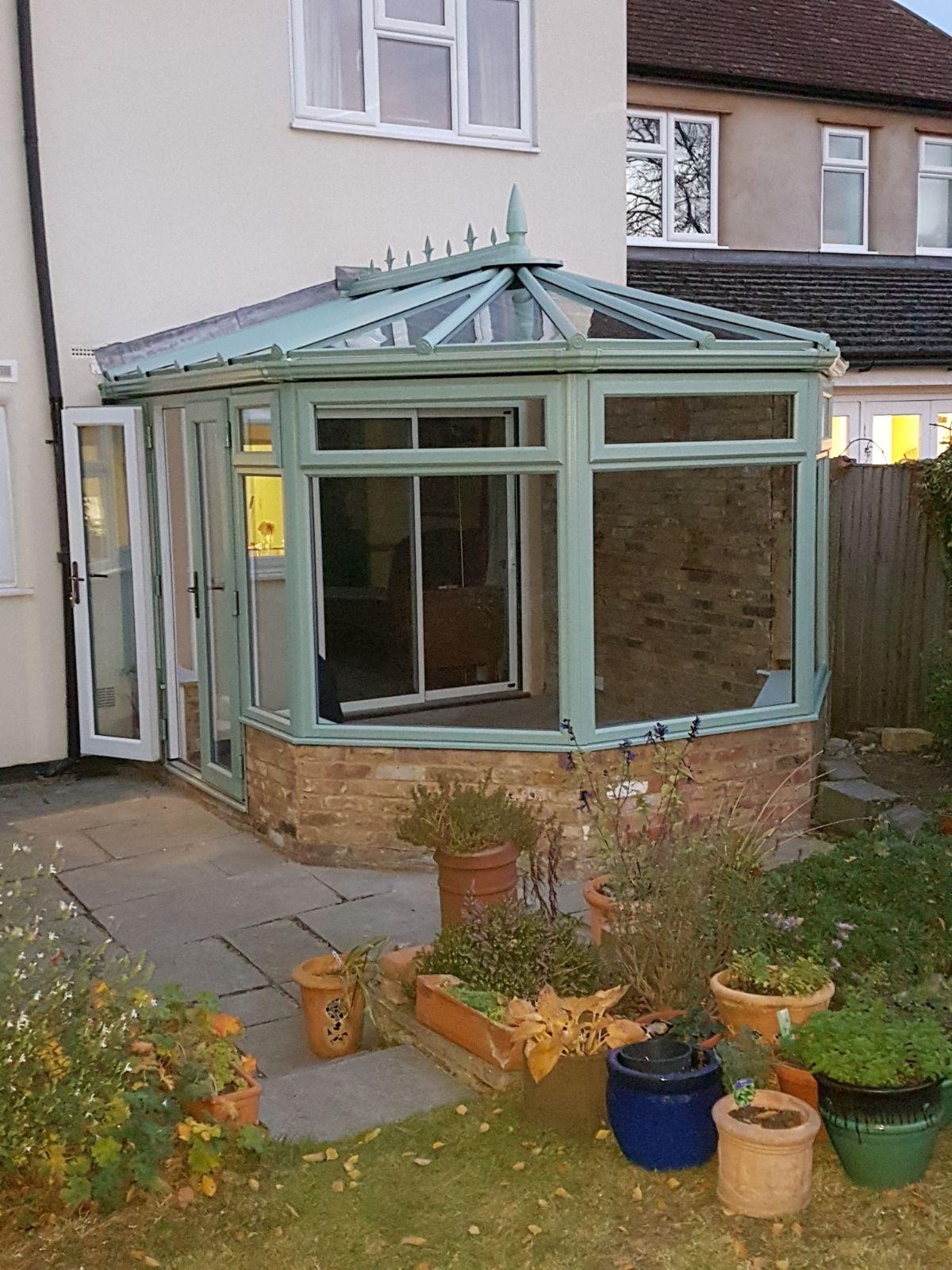 New uPVC Conservatory Margate, Kent
The inside of our customers' new conservatory is just as impressive as the outside.
With a beautiful high roof and glass as the main material, this replacement conservatory has added so much space and light to our client's home, with the modern energy efficiency benefits of 21st century uPVC.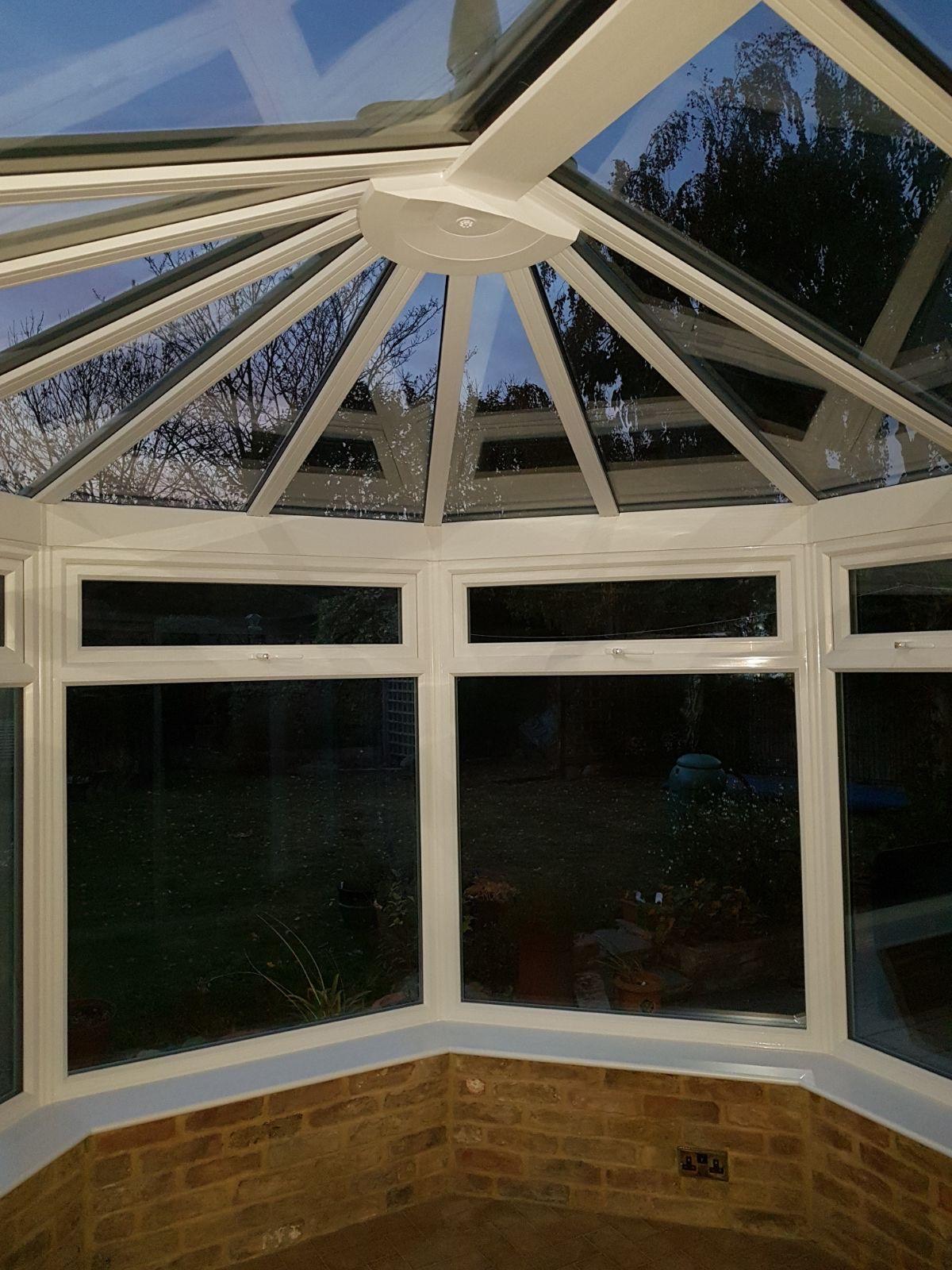 Happy Customers
'We wanted to let you know that we are very pleased with our refurbished conservatory. The work started according to schedule, and the demolition of our old conservatory was very quick, with all the materials removed from site promptly.
The new doors, windows and roof were put up in a couple of days. The workmen were pleasant, accommodating and tidied up afterwards, and the workmanship is excellent. We also love the colour we chose.
The overall experience with Omega was hassle free from start to finish, and we highly recommend the company' – Ros and Ian Palmer.
Thanks Ros and Ian, we're so happy you're pleased with your new conservatory! If this project has inspired you to refurbish your conservatory, give us a call on 01843 299662 or complete a free online conservatory quote on our website.