Why you Should opt for Double and Triple Glazed Windows for your New Home
26th January 2021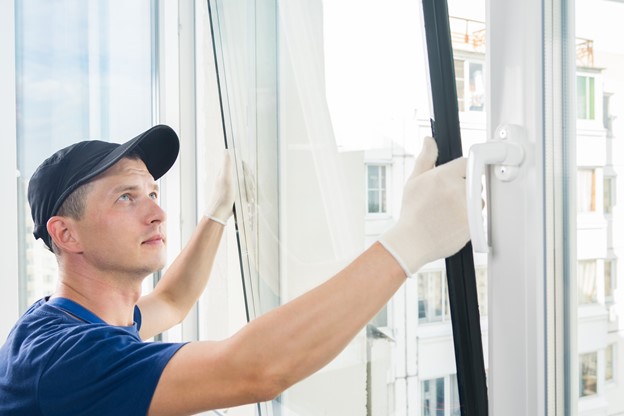 Moving into a new home is always a bittersweet combination of excitement and apprehension. As much as we look forward to filling our new homes with happiness and love, and making memories with our loved ones, the process of moving and getting set up in your new home can be very stressful.
What's more, as you get to grips with your new home, you may start to notice things that weren't quite so apparent upon your viewings. Like how cold and draughty the place can get because of the old, inefficient windows.
When you move into a home with no double glazing (or old inefficient double glazing), the change can be very jarring. Here are some of the reasons why you should consider investing in double (or even triple) glazed windows for your new home…
Boost Energy Efficiency and Reduce your Heating Bills
While new double glazed windows require an upfront investment, they start paying for themselves as soon as they're installed. Heating accounts for around 40% of your overall energy bill. And 18% of heat loss in your home occurs through your windows. More efficient double and triple glazed windows can prevent heat from escaping, so you don't need to rely on your boiler to compensate.
Installing new double glazed windows could save your household between £110 and £140 per year on heating. Speaking of energy savings, if you've just moved into a new home, you're likely on a standard or default tariff, which means you're probably overpaying for the energy you use. Check out https://switch-plan.co.uk to find the perfect new tariff for your household's needs.
Lower your Carbon Footprint
The energy efficiency of double glazed windows doesn't just save you money on your heating bills. It can also help the environment and lower your home's carbon footprint. It's likely that at least some of the energy that heats your home comes from finite natural resources (i.e. fossil fuels) and generating that energy comes with a hefty carbon footprint.
As well as upgrading your windows, you can upgrade to a green energy tariff. These use energy that's exclusively from renewables like wind energy, solar power, hydropower or biomass. You can even get energy plans that use renewable biomethane gas from farm, animal and plant waste, as well as carbon-offset gas with a net-zero carbon footprint.
Block Out Invasive Noise from Outside
As well as saving you a small fortune on your heating bills, brand new windows can also help to block out intrusive noises from outside. So you can better concentrate when working from home, or relax without distractions when the working day is done.
But my Property Already has Double Glazed Windows
As we can see, when it comes to enjoying your time in your new home, new double and triple glazed windows can make all the difference. But what if your home already has double glazed windows? Believe it or not, it may still be worth upgrading. Not all double glazed windows are created equal. And upgrading to windows that are graded between B and A++ by the British Fenestration Ratings Council could greatly enhance the benefits you get from your double glazed windows.
Double and Triple Glazed Window Prices
To discuss our range of double and triple glazed window options, you can get in contact with our team today via our online contact form. A member of our team will be happy to help answer any questions you may have to help you find the best double or triple glazed windows for your home.
Alternatively, you can use our online quoting engine to receive a free no-obligation quote on the windows of your choice.
We look forward to hearing from you soon.