Do I want patio doors or french doors?
15th June 2023

When it comes to enhancing the aesthetics and functionality of your Kent home, choosing the right doors is crucial. French doors and patio doors are two popular options that seamlessly connect indoor and outdoor spaces, inviting natural light and providing easy access to the outdoors. While they may seem similar at first glance, there are distinct differences between French doors and patio doors.
Make a showroom appointment with James or Jess, they will delve into these differences, helping you make an informed decision when selecting the ideal door for your home.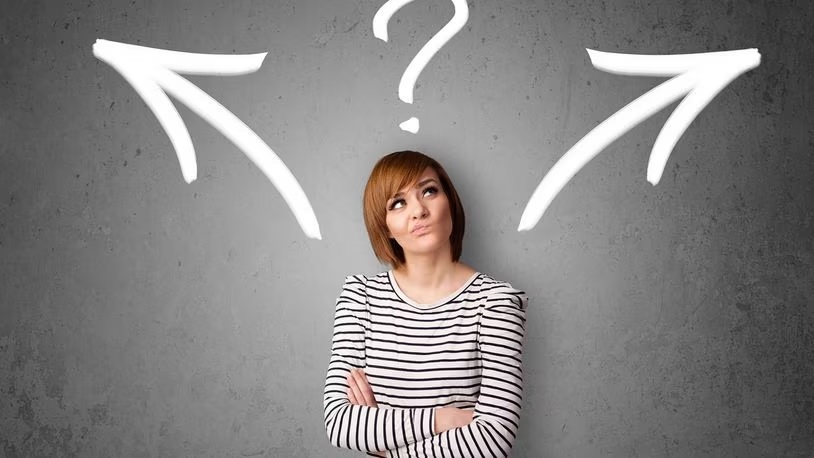 French Doors
French doors are known for their elegance and timeless appeal. They consist of two individual panels that swing open from the center, meeting at the middle when closed. Traditionally, French doors feature a frame with divided glass panes, known as "lights" or "lites," which add a touch of classic charm. We can supply and install these doors in uPVC, aluminium and timber.
One of the key features of French doors is their ability to create a wide opening, allowing for unrestricted access and improved ventilation. Their design makes them suitable for both interior and exterior applications, adding a touch of sophistication to any space. French doors are often used to connect living rooms, dining areas, or bedrooms to patios, balconies, or gardens, creating a seamless transition between indoor and outdoor environments.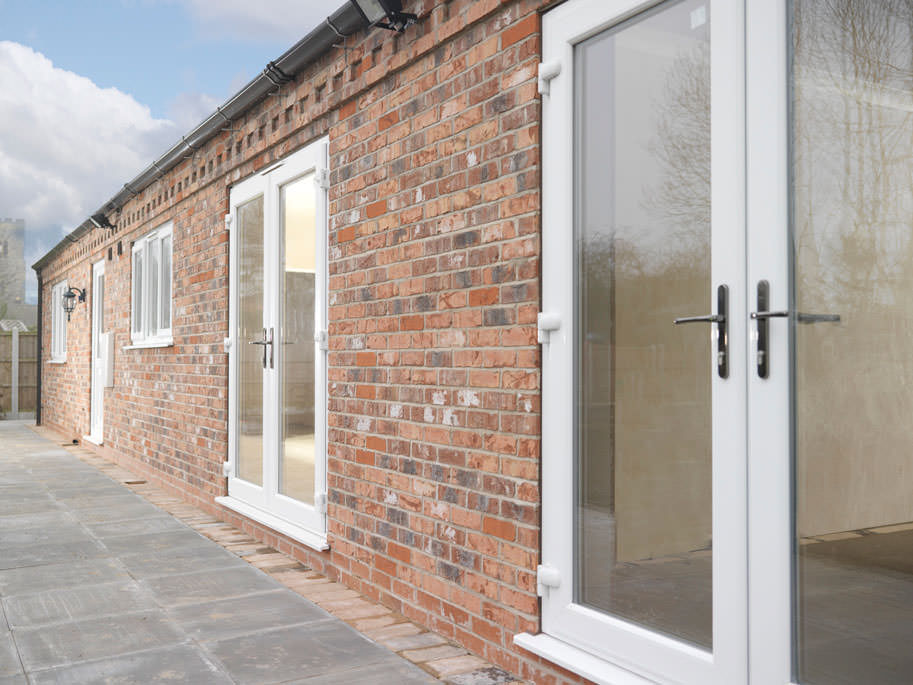 Patio Doors
Patio doors, on the other hand, are specifically designed to maximize the view and facilitate easy access to outdoor spaces. These doors are typically larger than French doors and consist of one or two panels that slide horizontally along a track. They offer a broader expanse of glass, allowing for unobstructed views of the outdoors and an abundance of natural light to flood into the room.
Patio doors are commonly made of materials such as uPVC, aluminum, or timber, as these materials are durable, low-maintenance, and provide excellent energy efficiency. With their smooth sliding mechanism, patio doors are highly practical, particularly in areas with limited space where swinging doors might be impractical. They are often installed in living rooms, dining areas, or family rooms, providing a seamless connection to patios, decks, or gardens.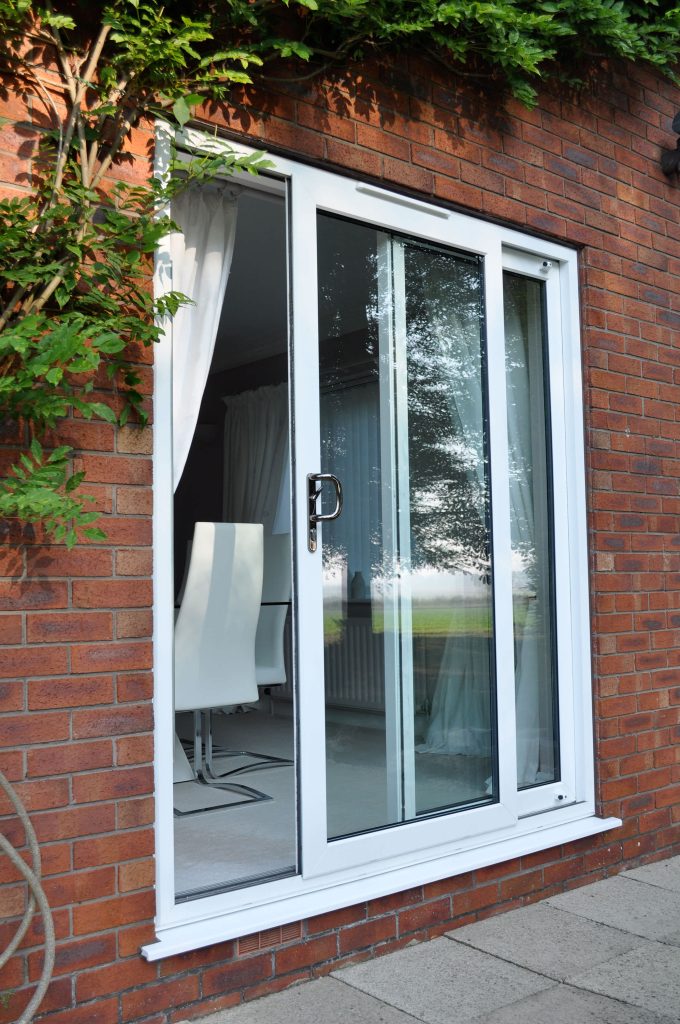 Distinguishing Factors
Operation: French doors swing open on hinges, either inward or outward, while patio doors slide along a track.

Design: French doors feature multiple glass panes, providing a more traditional and decorative look, whereas patio doors typically have a larger, uninterrupted glass area for enhanced views.

Space Requirements: French doors require space for the panels to swing open, which might be a consideration in smaller rooms. Patio doors are more space-efficient as they slide horizontally.

Versatility: French doors are versatile and can be used for both interior and exterior applications. Patio doors are primarily used for connecting indoor and outdoor spaces.

Energy Efficiency: Both French doors and patio doors can be energy-efficient, but patio doors with modern, high-quality materials often offer better insulation properties due to their advanced design.
                             
Choosing the Right Door for Your Home
When deciding between French doors and patio doors, consider the purpose, the available space, and the desired aesthetic for your home. If you prioritize a traditional, elegant look and have ample space for the doors to swing open, French doors might be the perfect choice. On the other hand, if you seek maximum views, functionality, and space optimization, patio doors would likely be the better option.
Get in touch today for a free, no obligation quotation on 01843 299662 or sales@omegahome.co.uk