Double Glazing Ramsgate, Kent
15th December 2016

Quality Double Glazing in Ramsgate, Kent
Double glazing in Ramsgate is not limited to one particular type or variety, as here at Omega we are proud to be a double glazing installer of a huge range of options.
Our customers love that when they come to Omega, they have plenty of choice. It means that they get the perfect double glazing that they want for their Ramsgate home.
All of our double glazing achieves the standards set by Building Regulations, ensuring that our windows and doors offer great quality and performance. In many cases, they even exceed the expected standards, giving you a higher level of comfort in your home.
Read through our guide to the variety of double glazing we offer and see for yourself how much choice is available in Ramsgate. Our blog is here to inspire you for your home improvements, so get your imagination ready!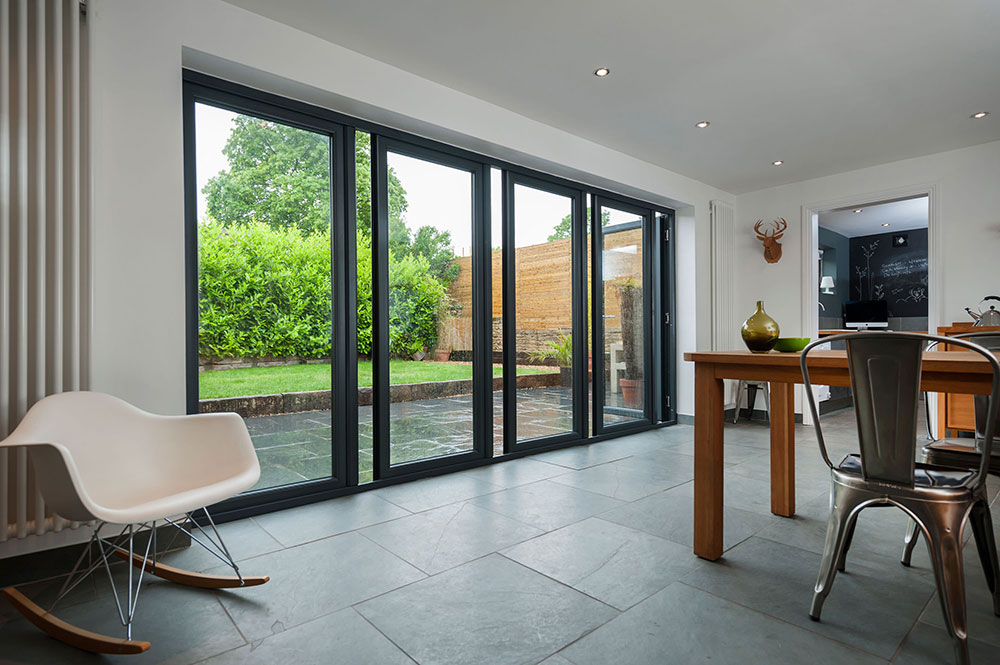 Double Glazing with uPVC Windows and Doors
Our stunning uPVC range of windows and doors comes from the highly regarded manufacturer Deceuninck. This ensures that you get maximum benefits and impressive value when you choose our uPVC windows and doors.
Double glazing and uPVC go hand in hand, as uPVC windows and doors come in so many styles and designs that there is something for every type of Ramsgate home.
Whether you have a modern property, or something more traditional, you can customise uPVC windows and doors to complement your property.
Double glazing from Deceuninck achieves outstanding levels of performance too. It is exceptionally energy efficient and offers fantastic security. Your uPVC windows and doors will not only enhance the appearance of your Ramsgate home, but also its all round performance.
Take a look at the pages linked below for more information on the styles and the specifications we offer with our Deceuninck double glazing in Ramsgate.
uPVC Casement Windows
uPVC Tilt & Turn Windows
uPVC Sliding Sash Windows
uPVC Doors
uPVC Stable Doors
uPVC French Doors
uPVC Patio Doors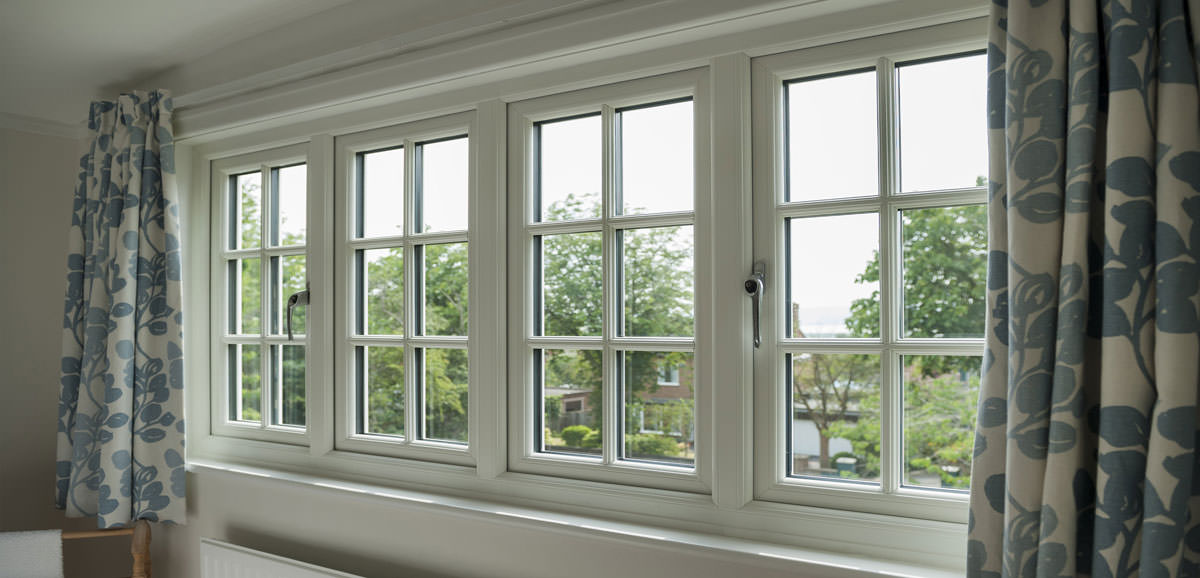 Double Glazing for Your Front Door
Double glazing doesn't come more insulating and more secure than composite doors in Ramsgate. Our stunning range of composite doors provides your home with an entrance that has all the beauty of timber combined with all the technological advances of uPVC.
These superb double glazed doors will protect your property in Ramsgate from the weather, the winter cold, potential intruders and street noise. They are so fantastically robust and durable, that almost nothing gets through them and into your home.
Composite doors are a great double glazing choice for your Ramsgate home improvements, offering so much style combined with the most incredible performance.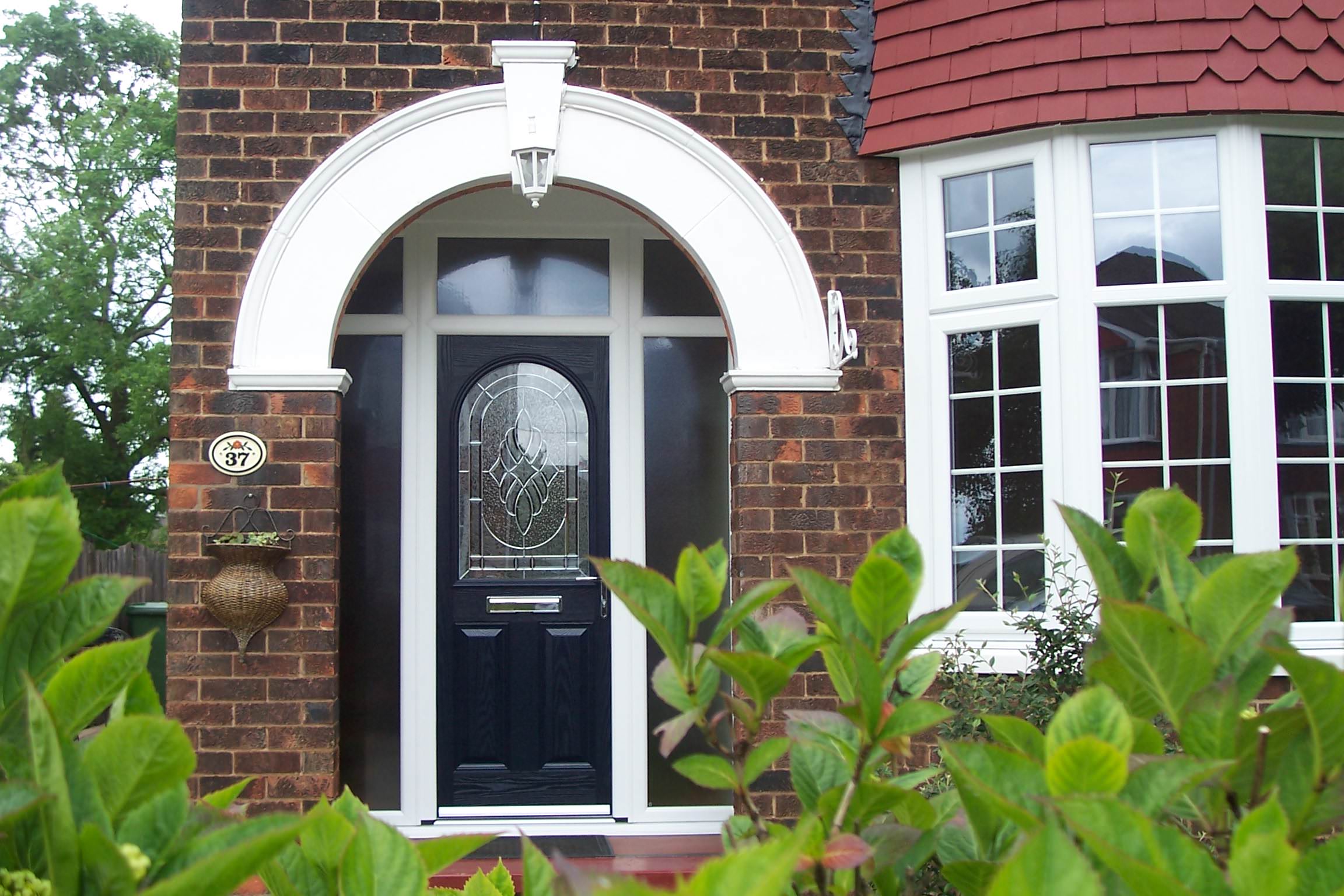 Double Glazing that Offers Charm – Timber Windows and Doors
Modern timber windows and doors are the ideal solution for when you want tradition combined with long term, low maintenance products.
Double glazing classically came in wood, and this superb product has now been updated and undergone complete modernisation with the latest innovations to ensure it performs to a much higher standard than ever before.
Wooden windows and doors are great for insulation and for style. They offer fantastic levels of security and are far easier to maintain than original timber designs.
You will benefit from a charming look that adds character to your home when you choose timber windows and doors for your double glazing in Ramsgate.

Double Glazing from StyleLine
Double glazing from StyleLine is a premium option that will enhance the beauty of your home. The innovative manufacturing process teams modern technology with stunning artistry, creating windows and doors that simply look amazing.
This revolutionary craftsmanship ensures that these uPVC windows and doors are highly insulating and incredibly robust, giving you many years of performance.
They also have an authentic finish which suits almost every home in Ramsgate, offering double glazing that truly reflects your tastes.
Take a look at our StyleLine windows and doors for more information.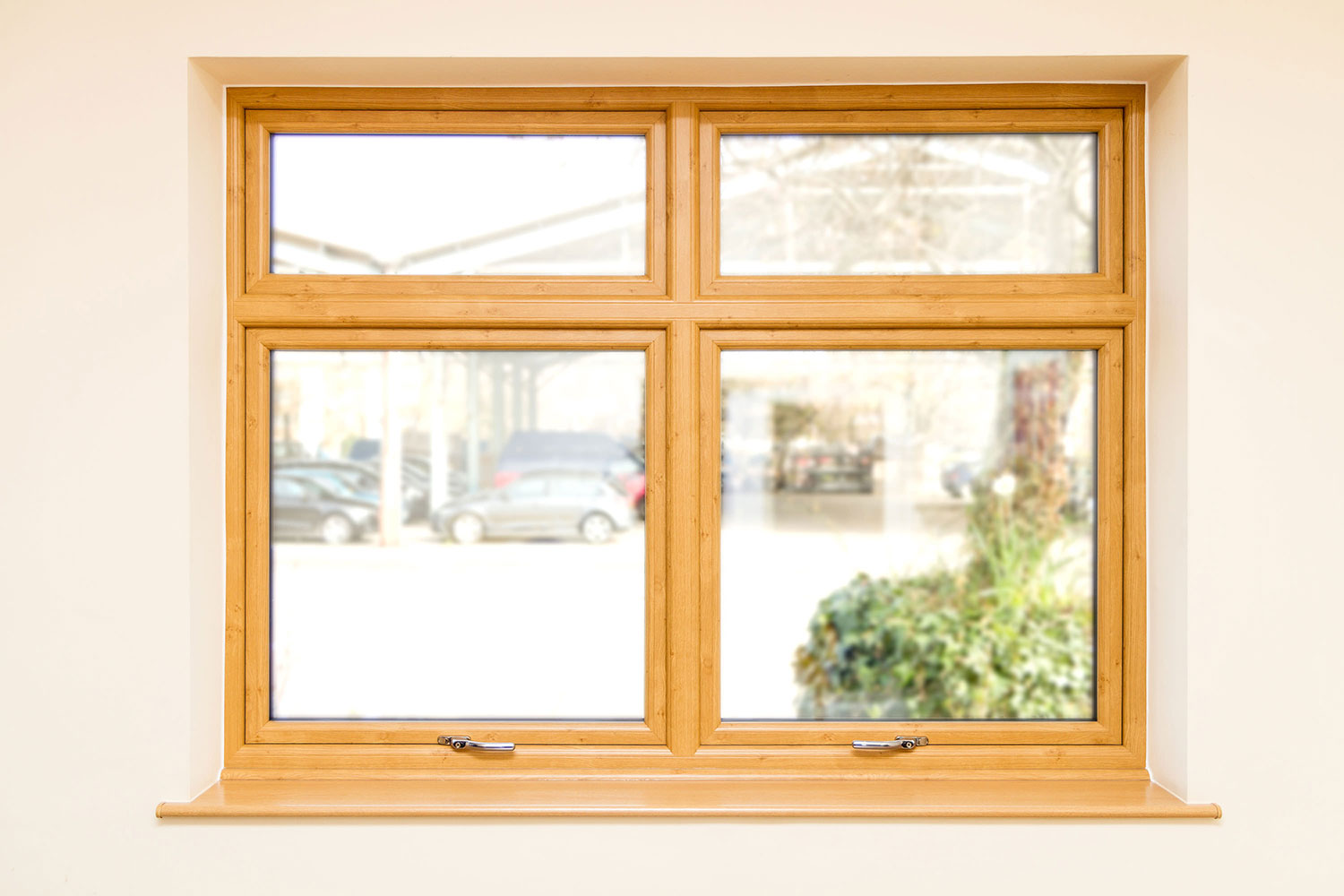 Residence 9 Double Glazing
Nothing quite matches the luxury of Residence 9 double glazing. This high-end range of windows and doors is simply exquisite, offering an authentic look that is so particular, it is even used in some conservation areas.
With Residence 9 Window and doors, you truly do get the best of everything. It is a range of double glazing that offers Ramsgate homes a wood appearance combined with state of the art uPVC technology and incredible precision engineering to achieve a premium range of R9 windows and doors that will impress any Ramsgate homeowner.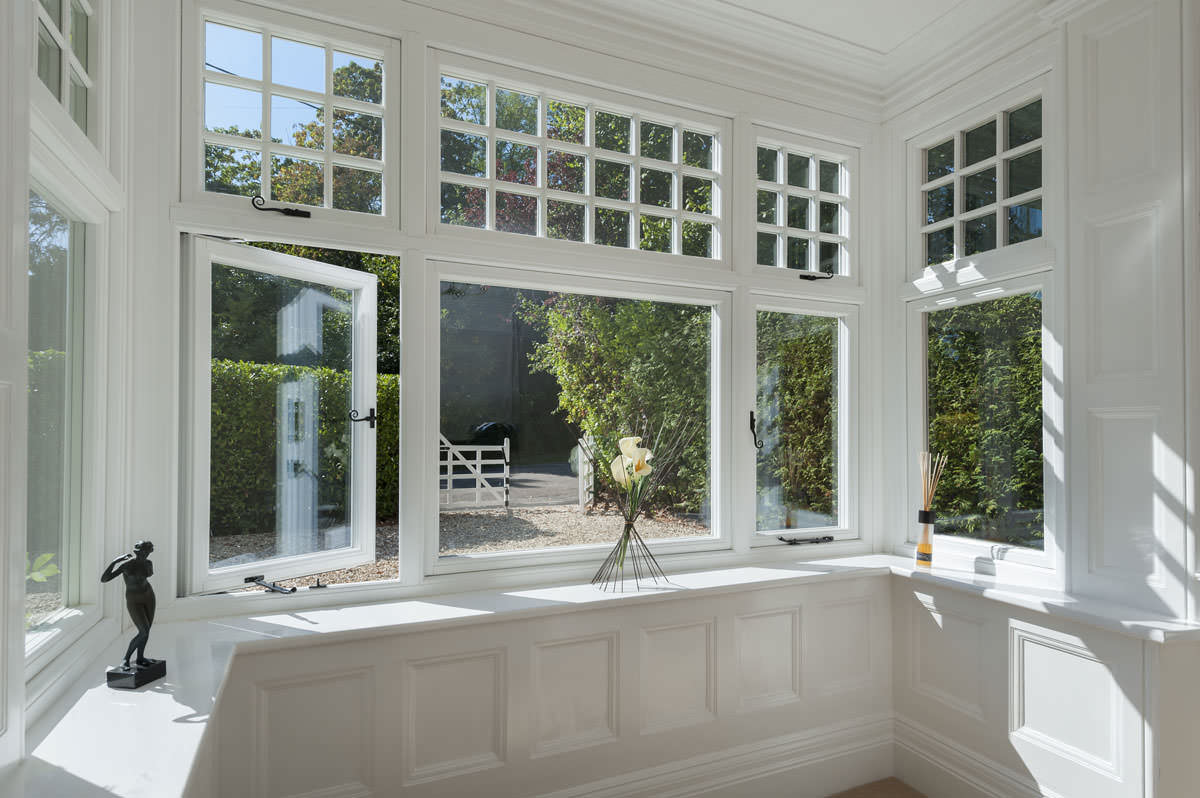 Aluminium Double Glazing in Ramsgate
Our aluminium double glazing offers the best of the best to our Ramsgate customers. We work with Origin, AluK, Smarts and Sapa to ensure that you get the very best products available.
Each manufacturer offers slightly different benefits and features, so to be certain that you can find the aluminium double glazing that meets your needs and enhances your Ramsgate home, we work with each of the industry leading companies to get the best of everything.
Our aluminium windows and doors are outstanding, all of them are durable and robust and offer incredible security as well as superb thermal performance.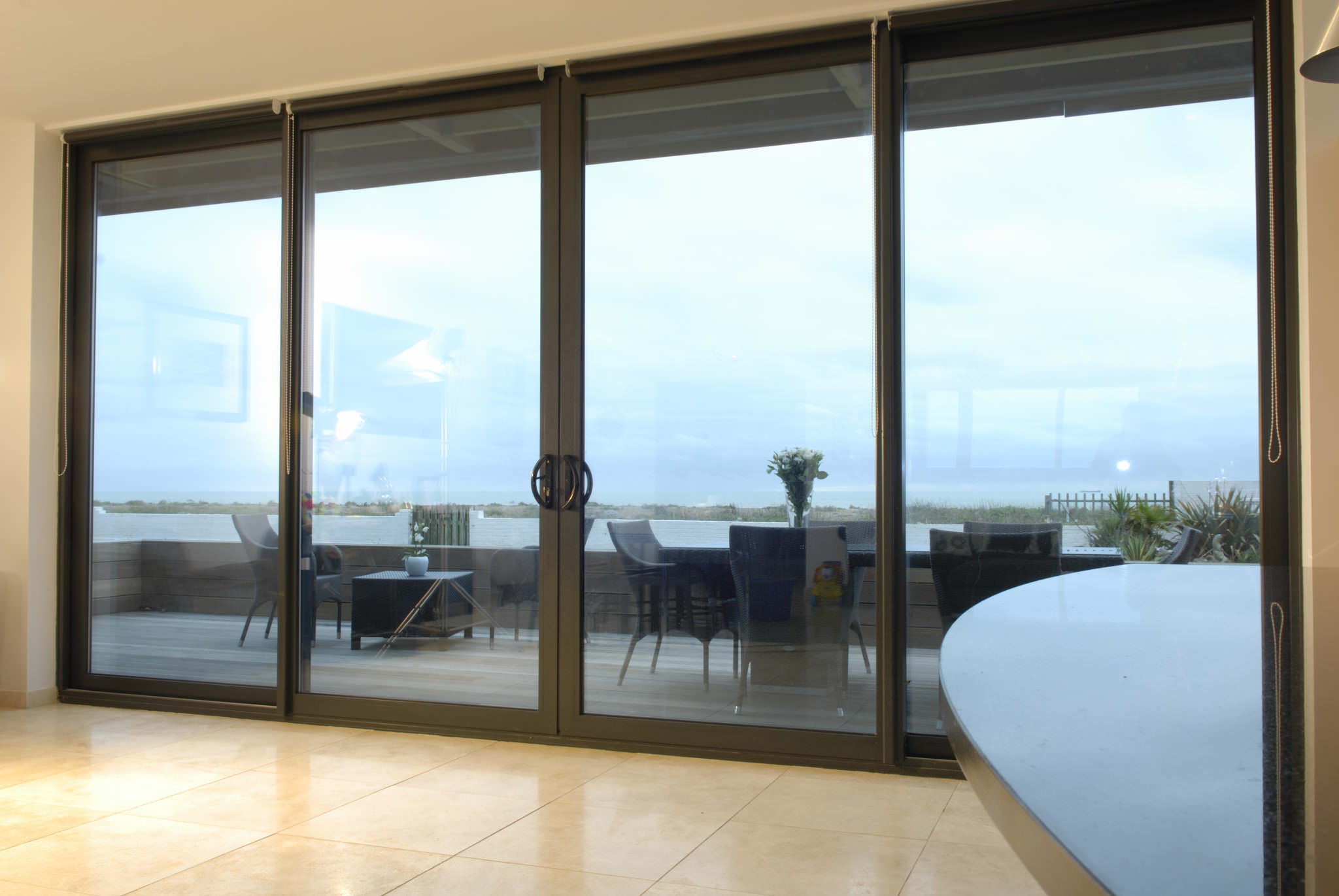 Double Glazing Prices in Ramsgate, Kent
Found the perfect double glazing for your Ramsgate or Kent home? Start your online quote for competitive double glazing prices in Ramsgate, Kent, or get in touch to find out more and see how Omega can help with your latest home improvements.