Front Doors- Which One is Best for My Kent Home?
22nd June 2020

Choosing a new front door for your Kent home can be a confusing task. With several different profiles out there, each offering to be the best, with composite, uPVC and aluminium options available. To help you make an informed decision, the Omega team has created this post about each door, what they are, how they are made up and the benefits they offer.
Unlike traditional timber doors, composite, uPVC and aluminium front doors will provide years of service to the Margate homeowner. As materials, these doors will increase the security, thermal performance and weatherproofing capabilities of your property. You won't be left with any high maintenance headaches to carry out.
---
Composite Doors
What are they?
Composite doors are the perfect replacement for old timber front doors. Although replicating the traditional look, this material provides an array of modern benefits to the Kent homeowner. The core of this door is made up with uPVC, wood and more. With many fitted with a GRP skin, these doors continue to look good even after constant exposure to the elements.

What Benefits Do They Provide?
Modern Security
Composite as a material offers a great deal of rigidity as a front door to the Margate homeowner. The foam core offers 60% more structural integrity than standard timber doors. When combined with the best locks fitted across the frame, the Kent homeowner can sleep peacefully knowing their property is protected.
Trapping the Heat Inside
Older timber doors have a reputation for letting heat escape a property. Due to the technology within the solid core, composite doors are amongst the most energy efficient front doors on the market. Heat is retained within your Kent home for longer, leading to a comfortable temperature in your home year-round. This will lead to lower energy bills and a reduction in the carbon footprint of your property.
Customisable Design
It's important with a front door that you set the right first impression. With composite doors, you're in control. These doors come in a range of colour and woodgrain foils, allowing for the perfect match at every Kent home. Unlike traditional timber front doors, these doors will retain their colour for many years to come and won't require repainting. Other accessories include a range of knockers, letterboxes and more.
---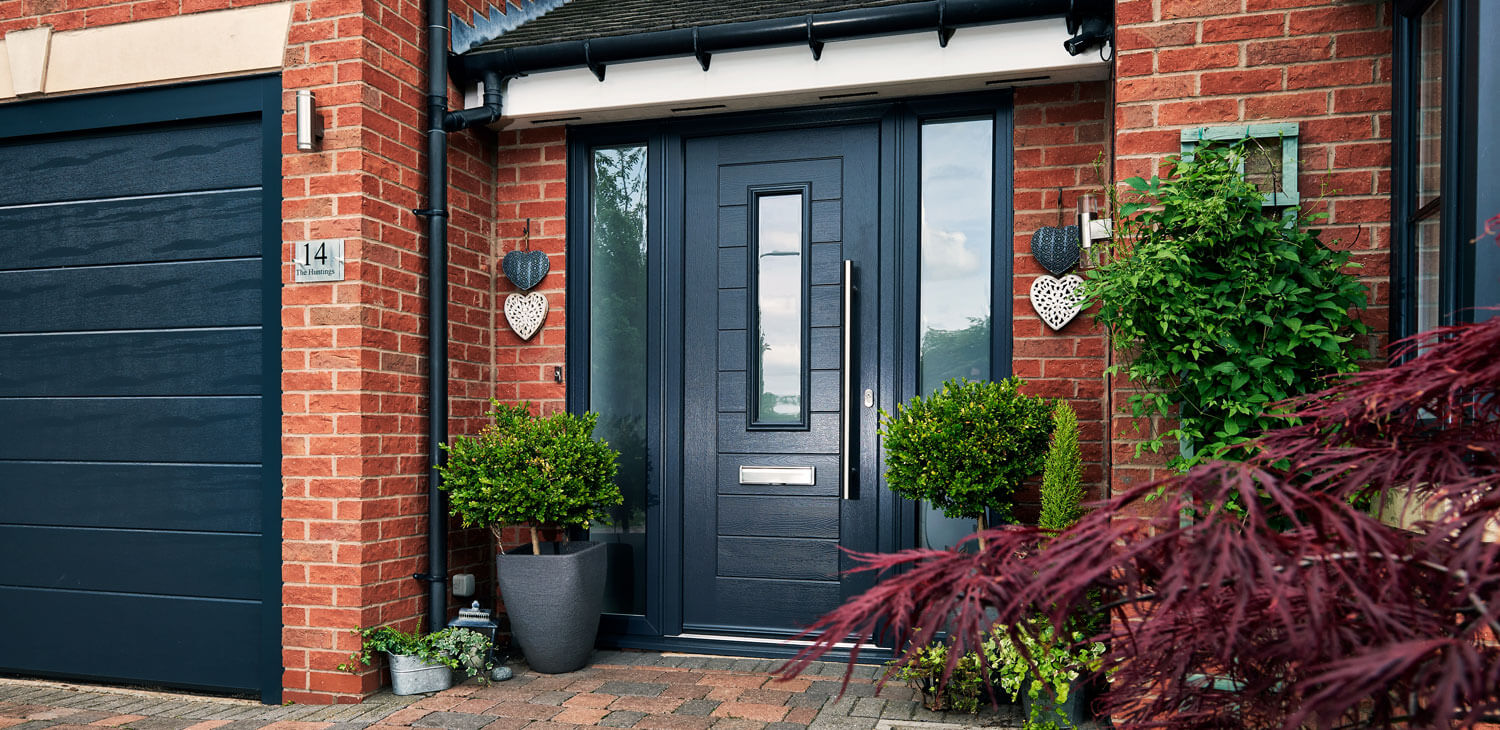 ---
uPVC Front Doors
What Are They?
uPVC Front Doors are becoming more popular in homes across Margate and Kent, mainly due to their flexible design. Manufactured with a high-quality uPVC profile, this door style provides superior security, durability and thermal efficiency. With a range of colour and woodgrain foils available, uPVC doors are an ideal front door replacement for old timber designs.

What Benefits Do They Provide?
Suited to Every Home
Although made from a modern material, the uPVC Front Door is the perfect replacement front door. Whether you want a door that is classical with a wood effect, or brighter and stands out, the uPVC profile ticks all those boxes. With hundreds of colours and finishes available, you can truly get a bespoke look for your Kent home. As with the composite design, these doors also come with a range of decorative glazing and customisable door furniture options.
Advanced Locking
Most uPVC Front Doors are manufactured with several bits of secure technology to protect your Kent home. Multi-point locking tends to come as standard with the uPVC design. Optional security upgrades can include lockable handles, anti-snap, anti-drill and anti-bump door barrels, and secure deadbolts.
Lowering Energy Bills
uPVC as a material is designed to be thermally efficient, which is why a uPVC Front Door is a great way of reducing your energy bills. Some designs are multi-chambered, trapping in pockets of warm air within your home. As your home retains its heat for longer, the need for central heating will reduce. This will lead to lower energy bills and help shrink the carbon footprint of your property.
---

---
Aluminium Front Doors
What Are They?
Aluminium as a material is wrongly perceived as a material that is super-modern, therefore an aluminium front door can only be installed in contemporary Kent homes. This isn't the case, however, with aluminium front doors ideal for every type of property. Aluminium offers more strength and durability than the other two door materials and boasts a much longer lifespan.
What Benefits Do They Provide?
21st-Century Design
Aluminium front doors are made from quality profiles to offer a range of benefits to the Kent homeowner. As it is a strong material, bigger panels of glazing can be used within the doors. This will flood your Margate home with natural light and help to create the illusion of more space. Unlike the other two profiles, aluminium products can easily offer quality service of 20-years onwards, 10-more than uPVC and composite.
Keeping Intruders Out
The strength of the aluminium front door far exceeds that of uPVC. Aluminium as a material is much stronger than uPVC and composite. When it is combined with multi-point locking, it creates an extremely high level of security across the whole frame. With this front door style, you can sleep peacefully knowing your Kent home is secure.
Coloured to Your Style
It's important that with a front door, it matches your style. When the Kent homeowner chooses an aluminium front door, they can choose from more than 250 RAL colours. These doors can either come in a bold colour for a contemporary property, or in a woodgrain foil to make it ideal for more traditional properties.
---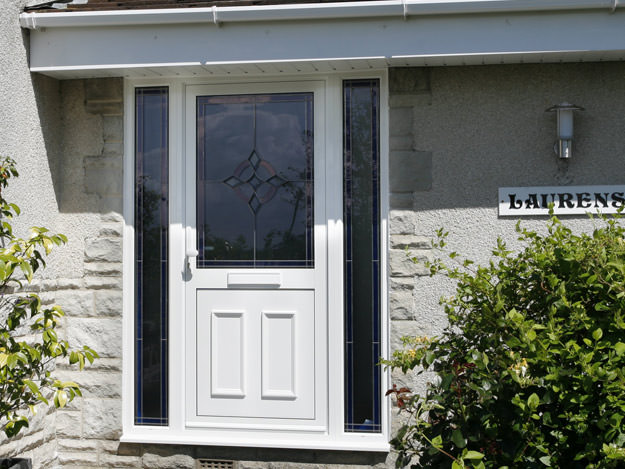 ---
Front Door Prices
If you'd like to discuss getting a front door installed in your Kent home, then don't hesitate to get in touch. You can call our team on 01843 299 662 or you can fill out our online contact form. Or you can book a virtual appointment so our team can discuss your needs.
For those who know what door style they want, you can get an online quote. Just select the style you want, enter a few details and you'll receive a bespoke estimate, with no obligation to book.